How safe is your Dachsteinkönig – Familux Resort holiday?
YOUR DACHSTEINKÖNIG HOLIDAY COMES WITH MANY EXTRA ADVANTAGES:
Our secluded location in the middle of the Gosau valley, surrounded by nature and fresh air
The spaciousness of our resort, both indoors and outdoors
The exclusive comforts for our hotel guests, there is no public traffic or masses around us
Many years of successful cooperation with the professionals at external hygiene agencies, that regularly tests our facilities.
COVID-19 quick tests are available in the hotel for regular testing
We guarantee that you will be cared for by highly capable and motivated employees, all trained according to the current standards of operation. All employees take the necessary measures and precautions very seriously.
THE AUSTRIAN GOVERNMENT REGULATIONS, AND WHAT YOU CAN DO TO ENSURE A SAFE HOLIDAY FOR YOUR FAMILY
Last update: 17.01.2022 – 12:00
Entry / check-in and stay – In Austria, the "2G" rule (vaccinated or recovered) will apply in for all hotels:
Starting Monday 20.12.21, all travellers must have a valid "2G" certificate to be allowed into the country.
As a rule, when crossing the Austrian border, proof of a "low epidemiological risk" (vaccinated, recovered) is required. You are considered fully vaccinated after receiving the third vaccination, those with only two vaccinations will be required to present a valid PCR test with their vaccination certificate.
Upon entry and for the duration of stay in our resort, the "2G" rule (vaccinated or recovered) will apply.
Children up to the age of 12 (up to 11.9 years) do not require proof of a "low epidemiological risk" (tested, recovered, vaccinated).
The proof (vaccinated or recovered) must be presented upon arrival.
There is a FFP2-mask requirement in all hotels in the state of Austria.


2-Gs | vaccinated, recovered
1) Vaccinated
Official confirmation of vaccination, valid from the day of the second vaccination, whereby the second vaccination (or any further vaccination) must have taken place within the last 180 days (valid from 1. Feb. 2022), or
Official confirmation of vaccination valid from the 22nd day after vaccination for vaccines only requiring one vaccination, provided that this vaccination was received within the last 270 days. The Janssen / Johnson & Johnson vaccine is only valid with a second vaccination with an mRNA vaccine.
For those recovered who have received one vaccination, the vaccination is valid for 360 days.
2) Recovered
Medical verification from doctor confirming the recovery from SARS-CoV-2 within the last 6 months, confirmed through the set molecular biology process.
A certificate according to § 4 Para. 18 EpiG or a certificate of segregation, if this was issued for a person who has demonstrably been infected with SARS-CoV-2 in the last six months prior to the intended testing,


More information (in German) can be found on www.sichere-gastfreundschaft.at
Specific COVID-19 measures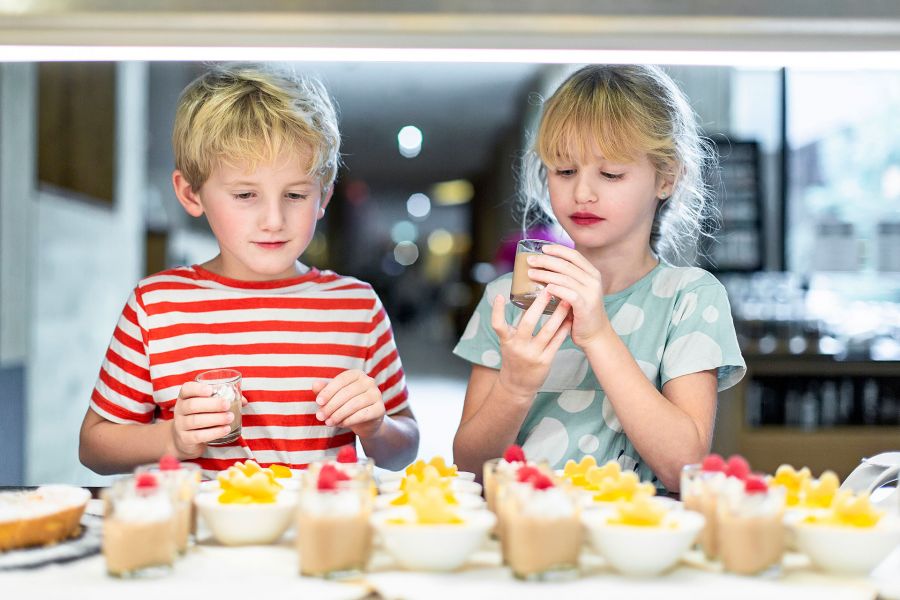 The buffet
Our buffet is available with the usual high quality and tasty products, with plenty of disinfection stations for you to conveniently keep your hands disinfected. And remember to please keep a minimum distance of 1m to other guests.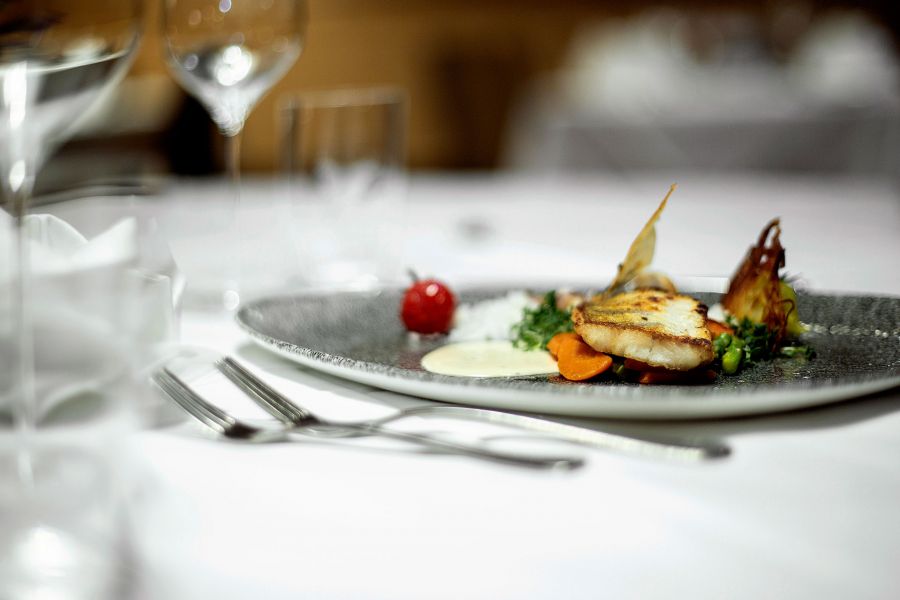 Table reservations
The spaciousness of our lovely restaurant enables us to reserve you a fixed table for the duration of your stay, to use at every meal. The required distance is easily maintained for everyone's safety. On occasion, we may have to keep our à la carte restaurant, the "Sennerei", closed, in keeping with the latest regulations.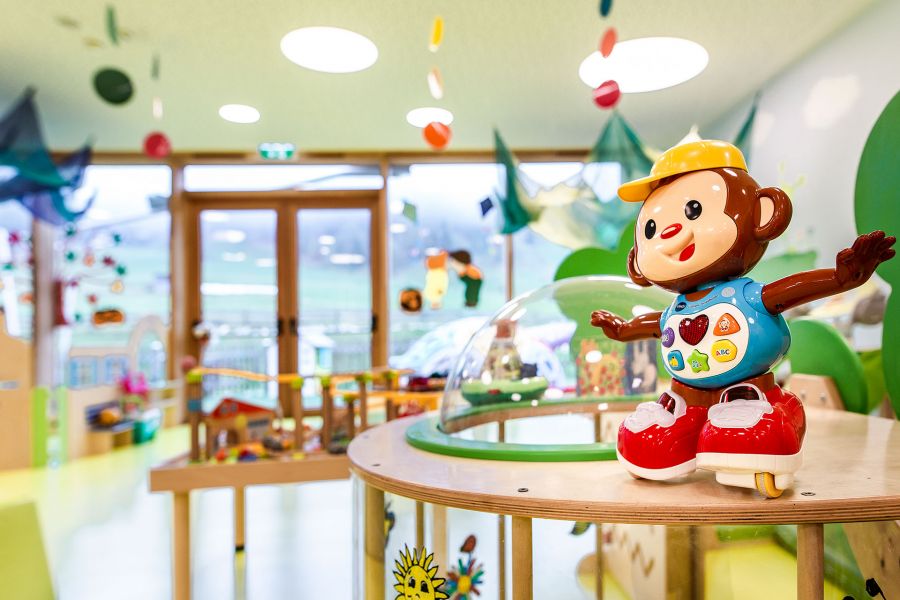 Kids Club from 0 to 15 years
Our age-appropriate clubs are open daily from 08:00 – 21:00, and our normal offerings and care are available as usual. In order to be able to offer the children a great time in our clubs, with as few restrictions as possible, we will carry out as many programme items as possible outdoors.
The Kids Club is a parent-free zone. When registering with the reception, please enter only one family at a time.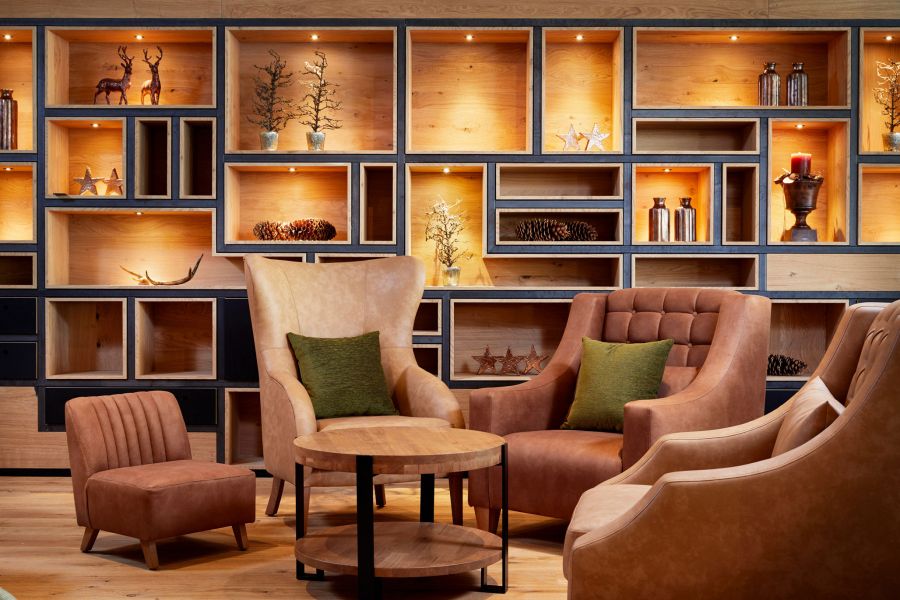 Teen activities
In our Teens-club we have a very special offering of interactive games and activities to entertain the older kids. The club is open to our teens all day long.
THEATRE / CINEMA
For cinema showings and theatre performances the minimum distance rule of 1m will apply. At the moment there is an additional limit (10m² / person) for theatre / cinema areas.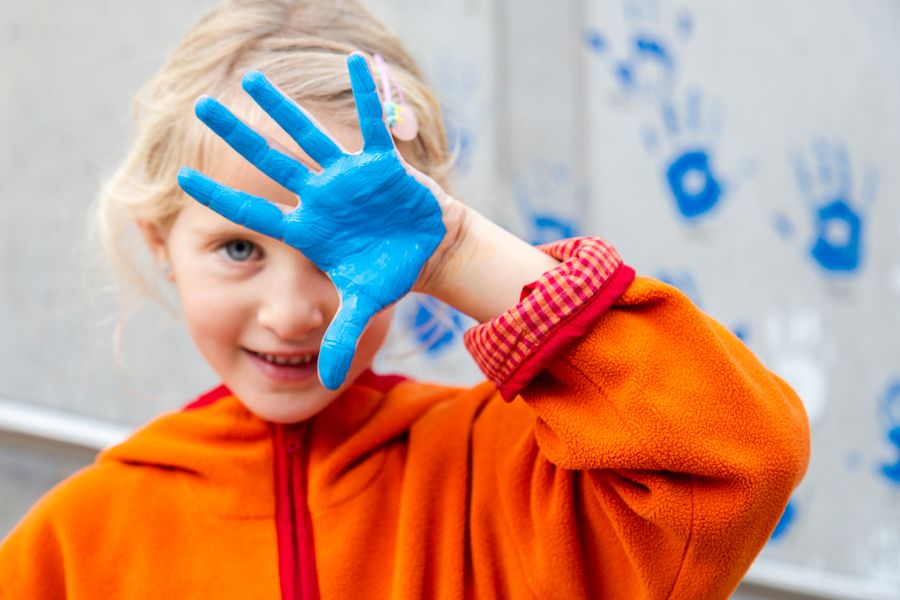 Cleaning/ disinfecting of public areas
We have more than 40 dedicated staff working around the clock to make sure that your hygienic safety is secured. Extra strict hygiene standards are not new to us – every quarter, an external and independent institute, with its own laboratory, comes for unannounced visits to take contact tests, i.e. smears and samples from all areas and surfaces, in order to accurately check the hygiene standards of our whole hotel. We can proudly say that we always receive the top grades, for all areas of our hotel, in terms of cleanliness, bacteria and viruses, and are far above the legal standards. We always work to maintain this exceptionally high standard and of course to improve it even further.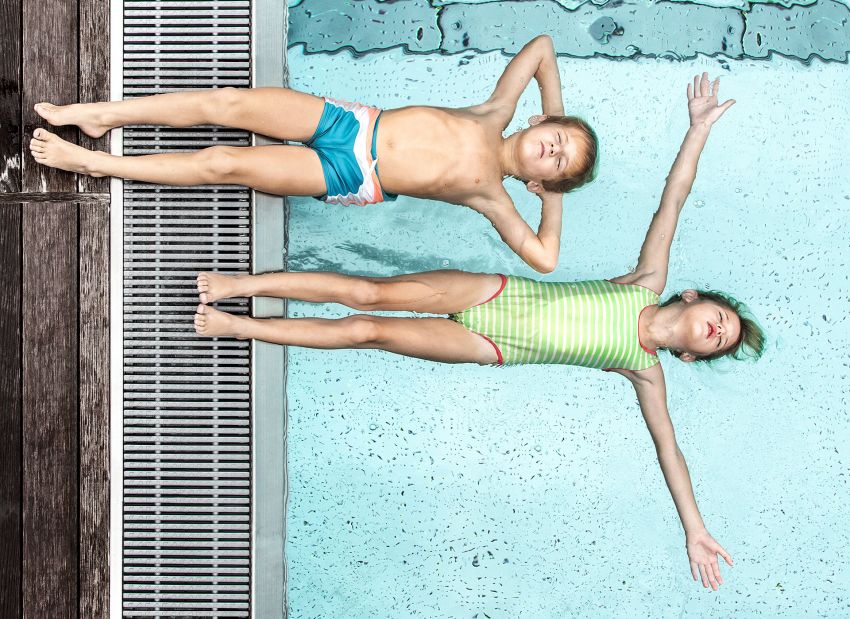 Swimming pool/ Sauna
The swimming pool and sauna areas will be open to our guests, in accordance with the minimal distance regulations set (1m from other guests and 10m²/ Person). We appeal to your personal responsibility to keep the minimum distance so that our spacious swimming and sauna areas are available to all our guests, and so that the fun factor is guaranteed.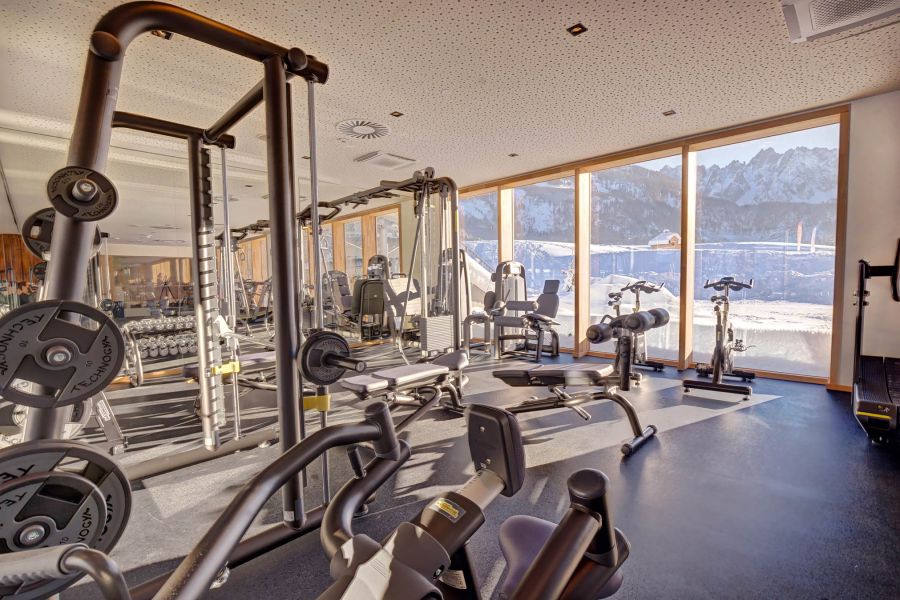 Fitness
Our fitness studio is opened and our fitness team offers a wide range of outdoor classes. Adult sport excursions such as hikes, mountain tours, jogging and Nordic walking will ensure accessibility and variety for our fitness fans.
Right next to the hotel entrance you will also find an outdoor gym.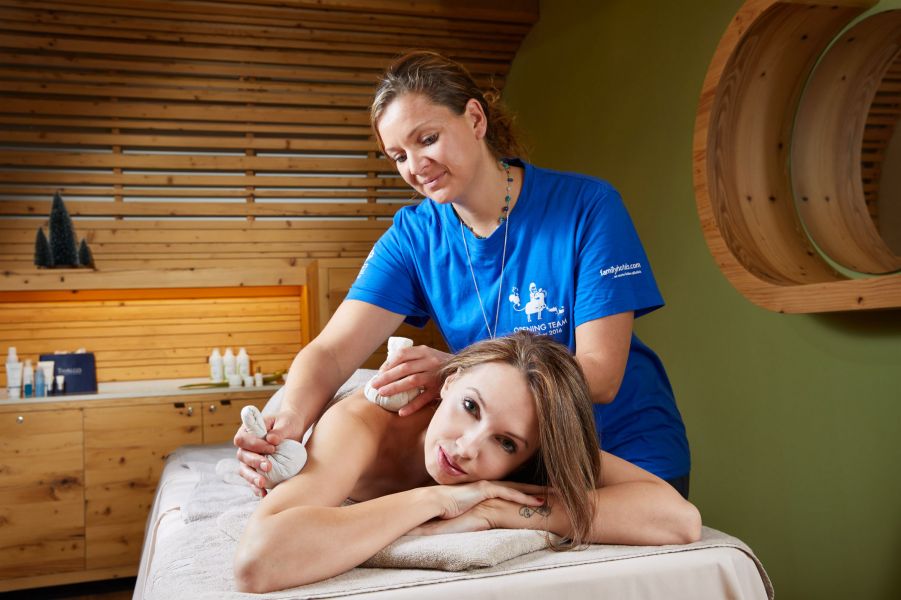 Cosmetics/ Massage
Individual treatments are permitted and you can therefore enjoy all the wonderful treatments from our wellness brochure. Our spa team will be happy to advise you, and advance reservations are recommended. Due to the necessary close contact of the treatments, we carry out a quick test before starting – to protect both our guests and team.
We kindly ask our guests to comply with the following measures
Keep at least 1m distance to other people, except people from the same household or fellow travellers in the same suite or chalet.
Reserve in advance wherever possible. Reduce traffic jams at the reception and in the restaurant.
Pay contactless if possible. Preferably settle the bill through card payment.
Follow the instructions of our employees.
Avoid handshakes and hugs.
Wash your hands several times a day with soap and water for at least 30 seconds.
Avoid touching your face with unwashed hands.
Sneeze or cough in the crook of your elbow or in a tissue.
Do not travel if you are showing signs of illness. If you develop symptoms during your stay, please contact reception by phone.