How safe is your Dachsteinkönig – Familux Resort holiday?
YOUR DACHSTEINKÖNIG HOLIDAY COMES WITH MANY EXTRA ADVANTAGES:
Our secluded location in the middle of the Gosau valley, surrounded by lots of fresh air and nature.
The vastness of our resort, both indoors and outdoors
The exclusive comforts for our hotel guests, there is no public traffic or masses around us
Many years of successful cooperation with the professionals at external hygiene agencies, that regularly tests our facilities.
We guarantee that you will be cared for by highly capable and motivated employees, all trained according to the current standards of operation. All employees in the guest area will wear face masks and we, as a team, take the necessary measures precautions very seriously.
Specific measures for COVID-19 prevention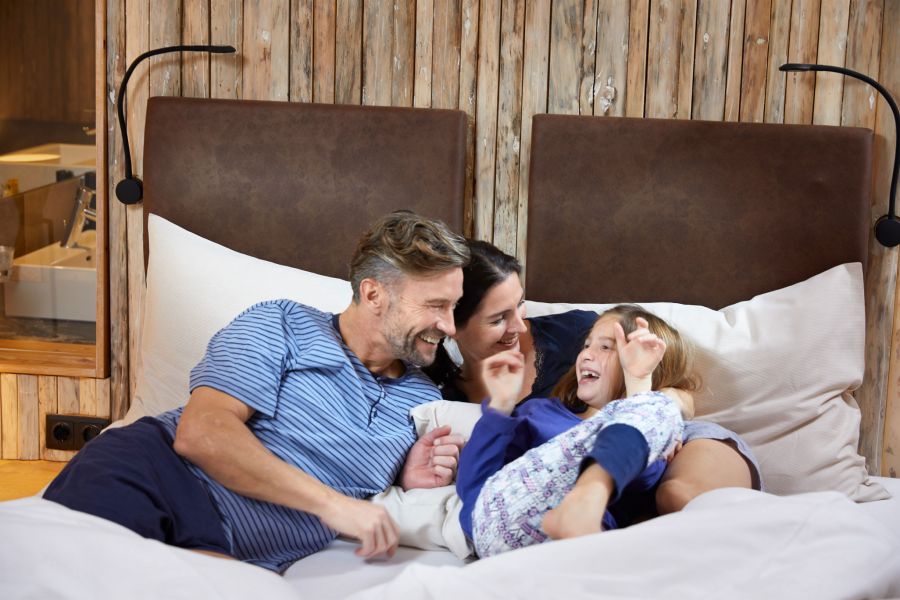 Cleaning/ disinfecting your rooms and suites
In order to limit contact with non-family members, particularly from entering your room during your stay, there is no automatic daily cleaning of your room. You can decide! You don't want housekeeping as standard during your stay? You can easily get fresh towels and coffee capsules at the reception.
If you do want room cleaning, then please hang the green sign on the door-handle of the room by 10.30 am. We will clean the room daily until 1 pm, of course free of charge.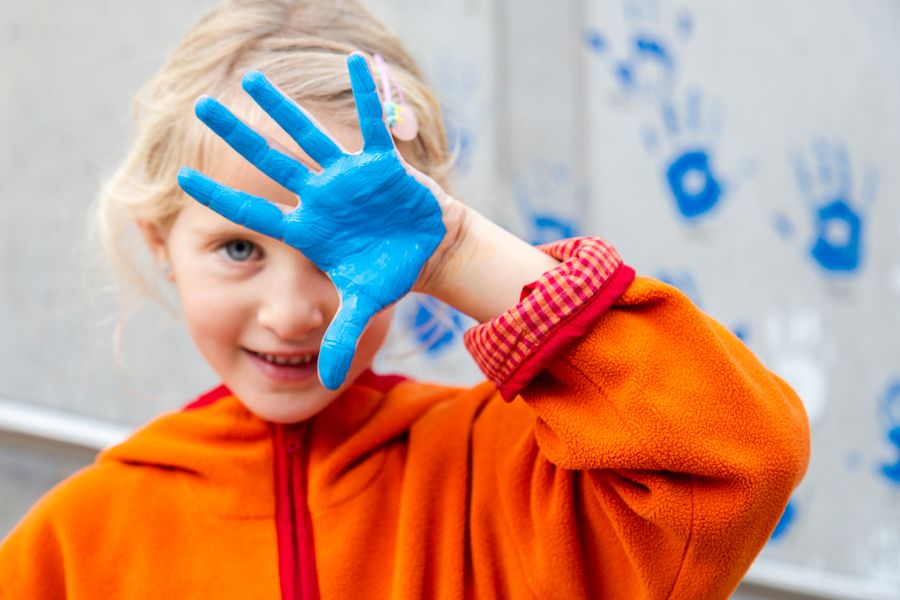 Cleaning/ disinfection of public areas
We have more than 40 dedicated staff working around the clock to make sure that your hygienic safety is secured. Extra strict hygiene standards are not new to us – every quarter, an external and independent institute, with its own laboratory, comes for unannounced visits to take contact tests, i.e. smears and samples from all areas and surfaces, in order to accurately check the hygiene standards of our whole hotel. We can proudly say that we always receive the top grades, for all areas of our hotel, in terms of cleanliness, bacteria and viruses, and are far above the legal standards. We always work to maintain this exceptionally high standard and of course to improve it even further.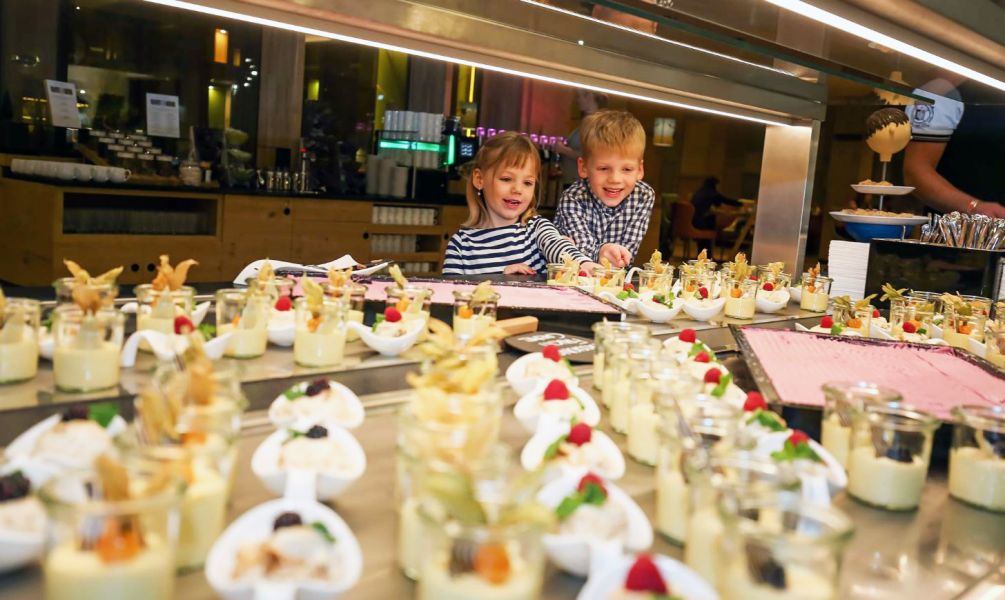 The buffet
Our buffet is available with the usual high quality and tasty products, with disinfection stations for your hands conveniently placed for you.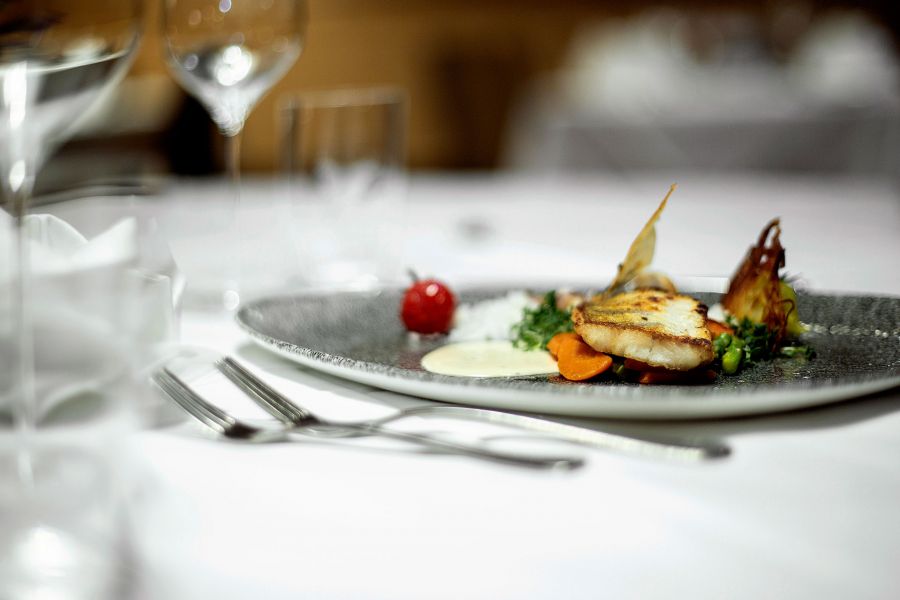 Table reservations
The spaciousness of our lovely restaurant enables us to reserve you a fixed table for the duration of your stay, to use at every meal. The required distance is easily maintained. On occasion, we might have to keep our à la carte restaurant the "Sennerei" closed, due to the latest circumstances.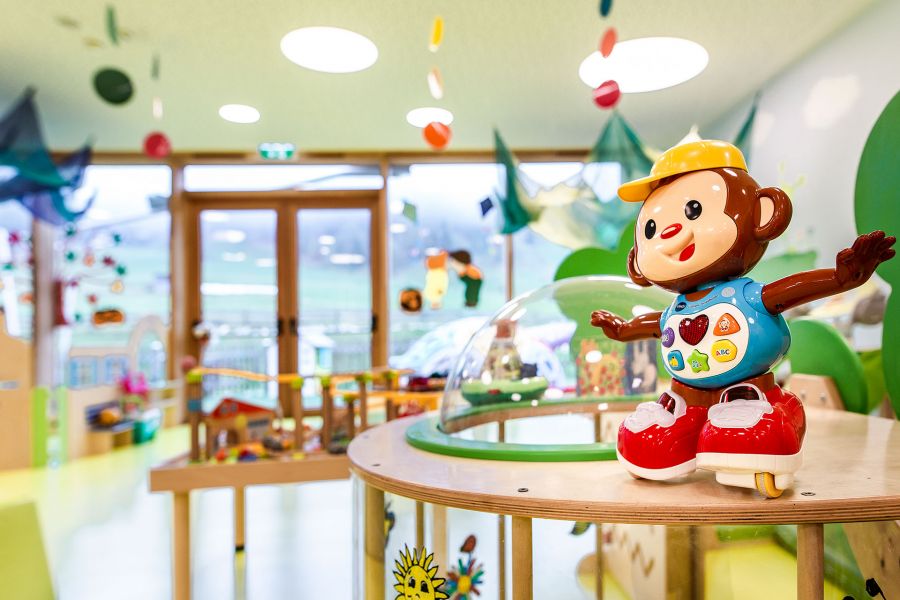 Kids Club from 0 to 15 years
Our age-appropriate clubs are open daily from 8 am to 9 pm, and our normal offerings and care are available as usual. Our child carers will be wearing plexiglas visors, and the club and play equipment are of course regularly disinfected throughout the day.
The entire kids club is a parent-free zone. For registration only one by one family.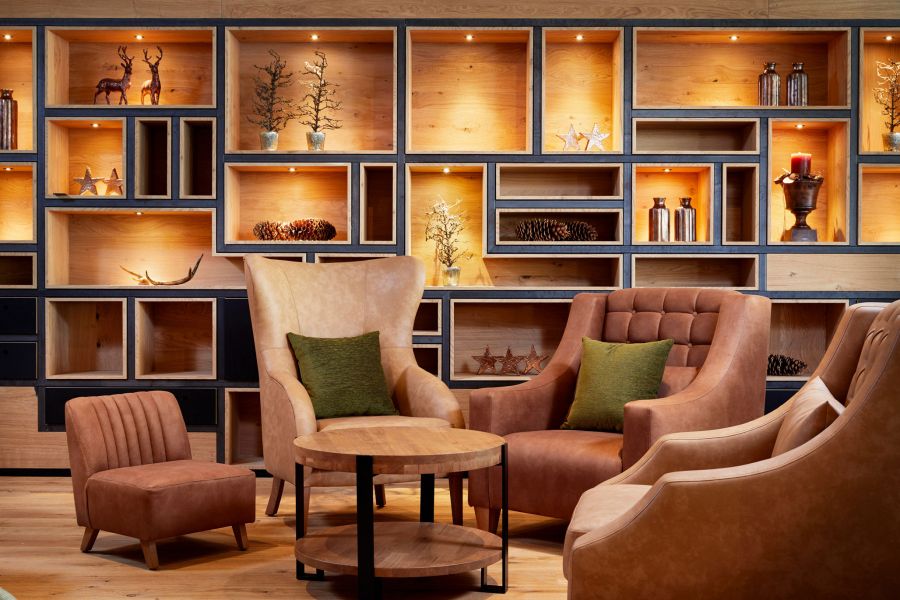 Teens activities
In our Teen-club we offer interactive games and activities. The club is open to our teens all day long.
THEATRE / CINEMA
For cinema showings and theatre performances the "minimum distance" rule will apply.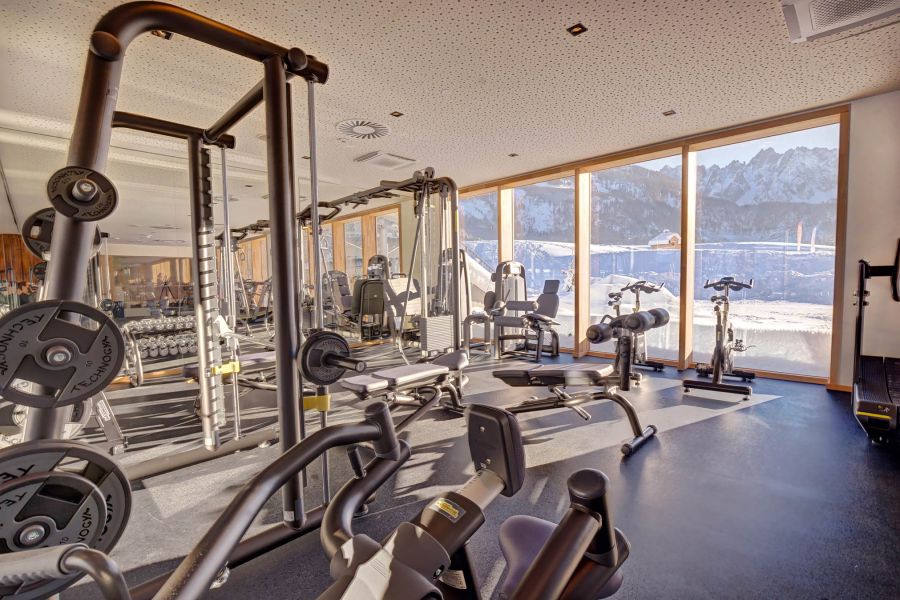 Fitness
Our fitness studio will be open, and our fitness team will also offer a wide variety of outdoor classes. Sports excursions for adults such as hikes, mountain tours, jogging and Nordic walking will ensure variety for our fitness fans.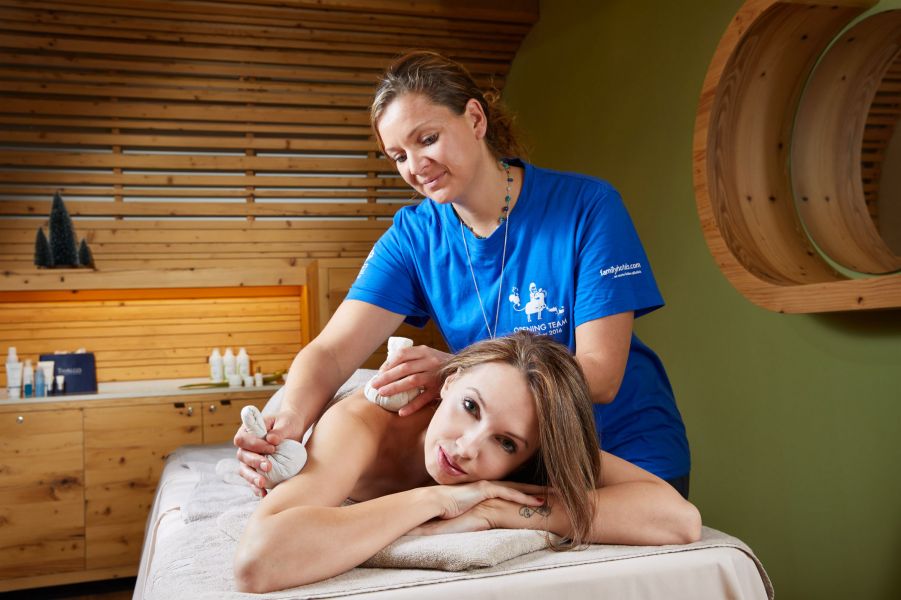 Cosmetics/ Massage
Individual treatments are permitted and you can therefore enjoy all treatments from our wellness brochure. Our spa team will be happy to advise you, and advance reservations are recommended.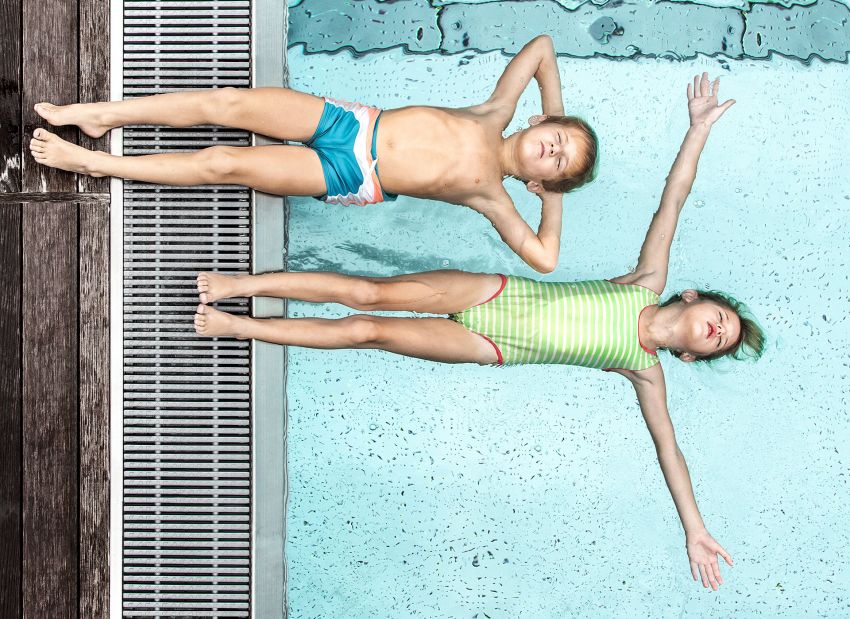 Swimming pool/ Sauna
The swimming pool and sauna areas will be open to our guests, in accordance with the minimal distance rules set by the government.
We ask our guests to comply with the following measures
Keep at least 1 meter distance from other people, except people from the same household or fellow travelers in the same suite or chalet.
We recommend to wear a face mask in all indoor aread. However it is compulsary to wear a face mask in all crowded areas like the buffet area or the theater during shows. This does not apply to children up to the age of 6 or to people who cannot be expected to do so for health reasons.
Reserve in advance if possible. Reduce traffic jams at the reception and in the restaurant.
Pay contactless if possible. Preferable pay the bill with card.
Follow the instructions of the employees.
Avoid handshakes and hugs.
Wash hands several times a day with soap and water for at least 30 seconds.
Avoid touching the face with unwashed hands.
Sneeze or cough in the crook of your elbow or in a handkerchief.
Do not travel if showing signs of illness. If you develop symptoms during your stay, please contact reception by phone.