Our wellness Kinderhotel in Austria
"When considering wellness facilities in a Kinderhotel, you need to have fantastic creativity and allow for the unconventional"
Says Ernst Mayer, the hotel owner, who is an expert in Kinderhotels with wellness facilities in Austria and Germany.
We firmly believe a hotel can both be designed for families and offer superior wellness and fitness facilities. We've brought together the keywords 'family', 'wellness', 'hotel' and 'Austria' under one roof to ensure we provide the best possible physical and spiritual well-being for all of our guests, both young and old.
Kinderhotel wellness activities
Our range of wellness activities includes proven techniques and treatments as well as new preventative and regenerative approaches. Classic massages bring harmony to the body and soul, as do rituals from the Far East.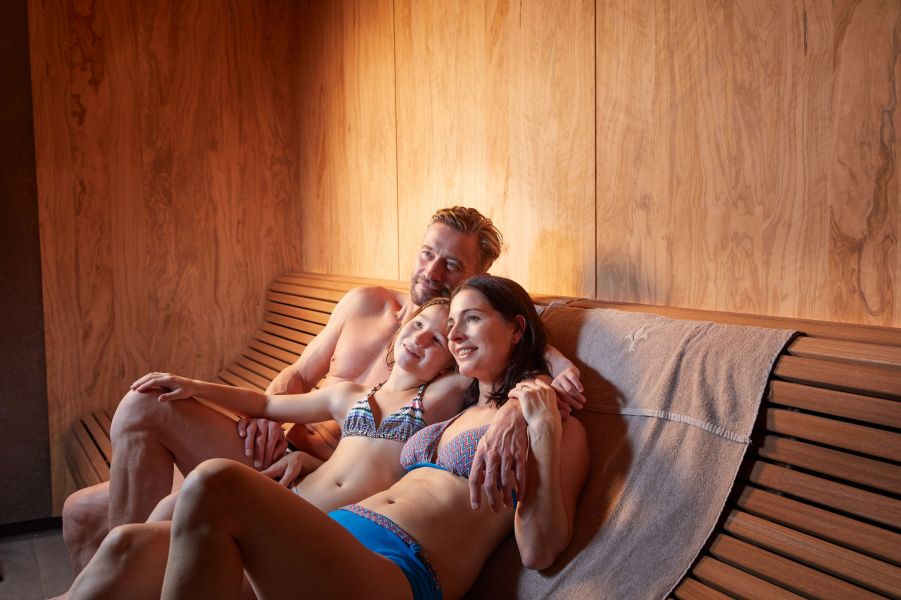 Wellness with children
On arrival at our wellness Kinderhotel, families can literally take a dive into a delightful world of well-being. Our wellness oasis offers relaxation and multi-sensory stimulation for all the family. As a 'hot' tip for enjoying wellness with children, we recommend the family bio sauna in the swimming pool.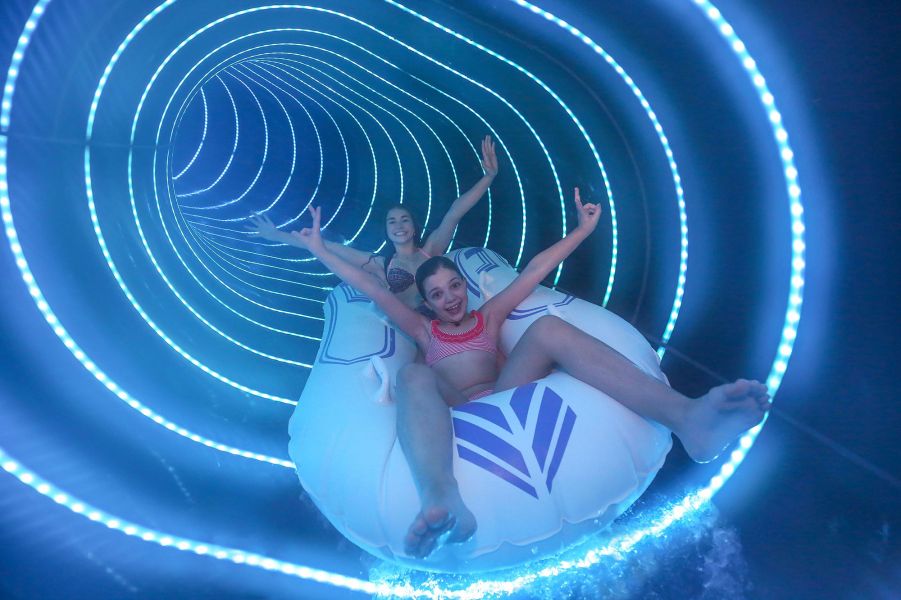 Bathing and sauna complex
Relax in our swimming and sauna facilities with pools and saunas, relaxation zones and quiet areas.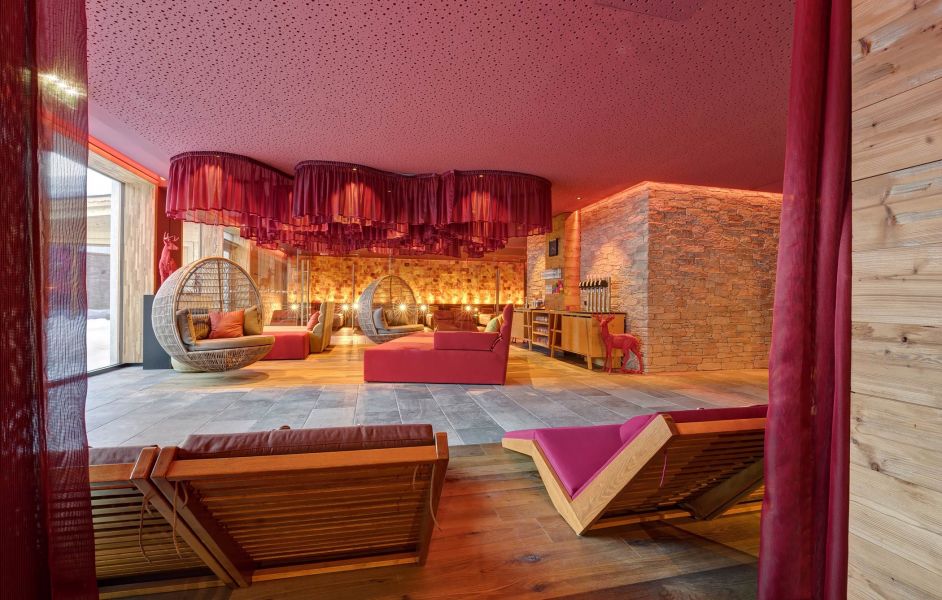 Sauna facilities
In our sauna world, which is exclusively for adults (as of 16 years), offers relaxation in a clothing-free environement. Parents and children can enjoy the warm pleasure of the family bio-sauna – with bathing clothes as well.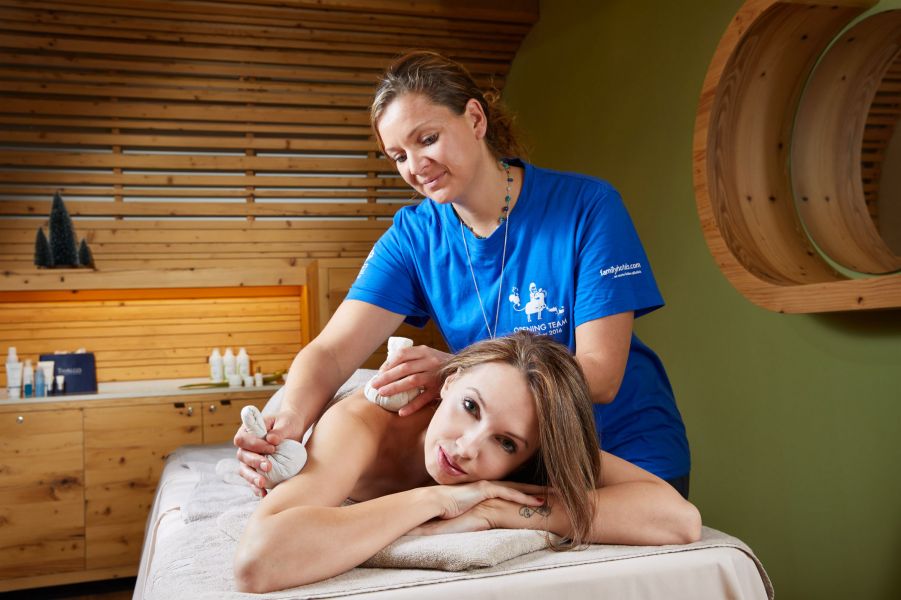 Wellness offers
Our professional members of staff actively promote your wellbeing on a parent and child wellness holiday. Massages, baths, wraps, peelings and beauty therapies are available.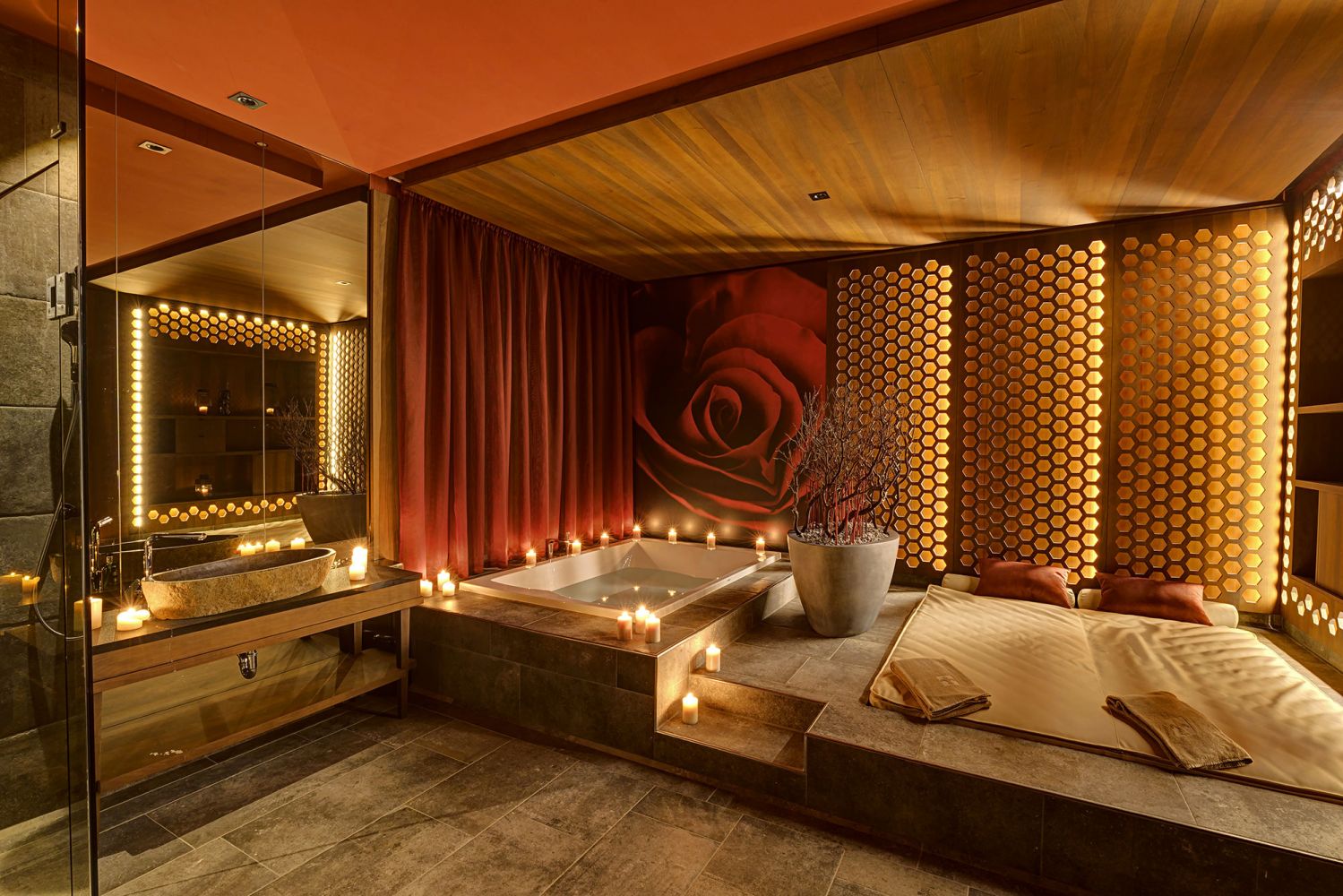 Great emotions in the private spa
Our private spa suites offer parents a cosy, romantic place to spend time in. Spending time together in the steam room and whirlpool, along with all kinds of culinary treats, releases wonderful emotions. Even as a family hotel we provide space for some adult-only time!
Anyone looking to tone up their muscles after so much relaxation can do a session in the gym. Our fitness room is kitted out with high-end Technogym equipment and qualified advisors are available to help you out.