A family hotel holiday with baby care
Planning a holiday with a toddler is challenging for parents: there are so many things to think about, and countless things to bring with you. Our children's hotel in Gosau in the Salzkammergut region is the perfect baby hotel, because we specialise in holidays with small children. Our 25-person childcare team will take care of your precious bundle from as early as one week old! We also have an extensive range of baby equipment ready for your holiday with your baby.
In the bathrooms of our suites and chalets there are separate children's wash basins, and all sockets are equipped with (invisible) child safety devices. There are several nappy changing stations throughout the hotel, equipped with nappies and wet wipes.
Specially-trained staff look after babies from the age of 7 days until their first birthday, every day from 08:00 to 21:00 (from 09:30 on Saturdays). This service is part of our Kinderhotel All Inclusive offer and is included in the overall price. Our employees undergo regular further training guaranteeing the highest level of baby care.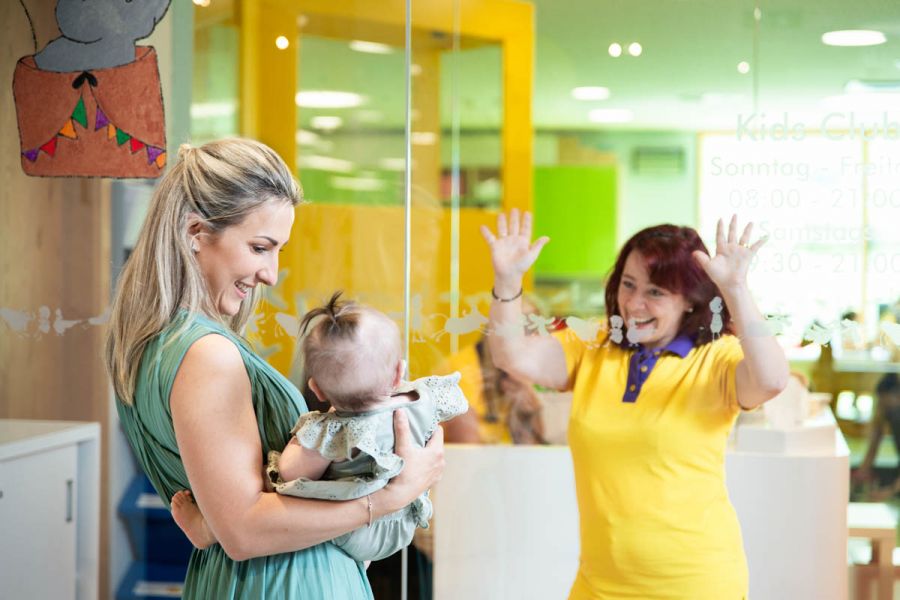 At a glance:
Childcare for new-borns from as young as 7 days old up until first second birthday, from 08:00 to 21:00 (from 09:30 on Saturdays)
Provided by our baby hotel's professionally trained staff
Generously sized, light-filled childcare room
Dedicated baby bedroom
Daily programme to foster development
Baby swimming courses and baby spa offers can also be booked (for an extra charge)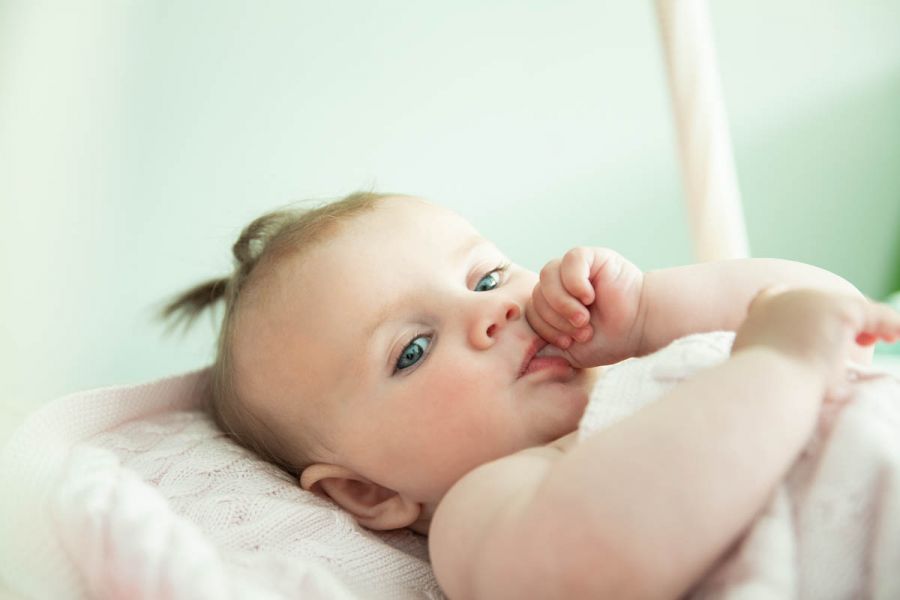 Well, dear parents – how can we best explain it to you? The baby club is one of the few "parent-free zones" in the hotel. After a short – but, of course, individually adapted – settling-in phase for each child, we ask the parents to enjoy their child-free time. It's yours, enjoy it! You deserve it! It makes our wonderful carers' work much easier and helps them get to know the children they're looking after better. Rest assured that your little ray of sunshine will be well protected. And if you can't stand it any longer, grab your little one and play with him or her in the Miniclub, or in one of our play corners.
A full range of baby equipment is available free of charge for the duration of your stay
Buggy
Baby rocker
Baby monitor
Baby bathtub
Baby bathrobe and bath towel
Baby care set
Ball pit
Baby cot
Baby food menu
Baby food from Hipp (jars and powder)
Baby spoon
Bib
Bottle warmer
Breastfeeding pillows
Changing mat
Child safety lock for baby cots
"Emergency nappies" (please bring additional nappies in the appropriate size)
High chair
Kettle
Nappy bin
Pram
Sterilisers for baby bottles
Toilet seat attachment
In short: the Dachsteinkönig baby hotel is the ideal place for your holiday with a baby.