Skiing in Austria at the Kinderhotel
Just 100 metres from the Dachstein West ski resort
Enjoy a skiing holiday with the kids right by the piste! We're located just 100 metres from the cable car station that takes you up to the Dachstein West ski resort. Our team will take your children to the ski school and pick them up again after their lesson. Courses can be booked directly through us at the hotel. Our ski rental service is available throughout the winter season, making your ski holiday at our Kinderhotel, quite literally, child's play.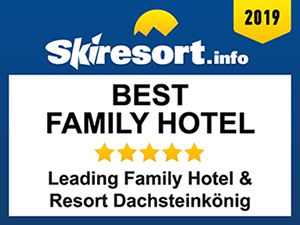 Toddler ski school (2-3 years)
Family + ski: Skiing holidays for young children at our Kinderhotel
For very young children interested in skiing, we host a ski school on a beginner's slope in our hotel garden for children from 2 years old.
Children's ski school (4-6 years)
Professional ski instructors, family-friendly course times and good value-for-money make the children's ski school an excellent option. Fredyland, located right opposite the hotel, offers play-skiing action for children.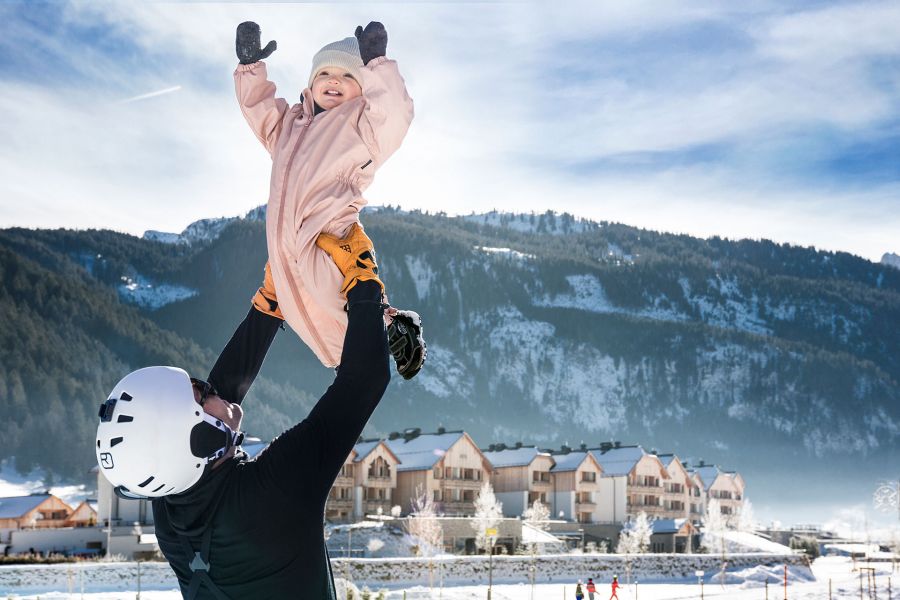 In-House Ski Rental
You can rent your entire ski and snowboard equipment at our hotel shop Checkpoint Sport located in the hotel lobby.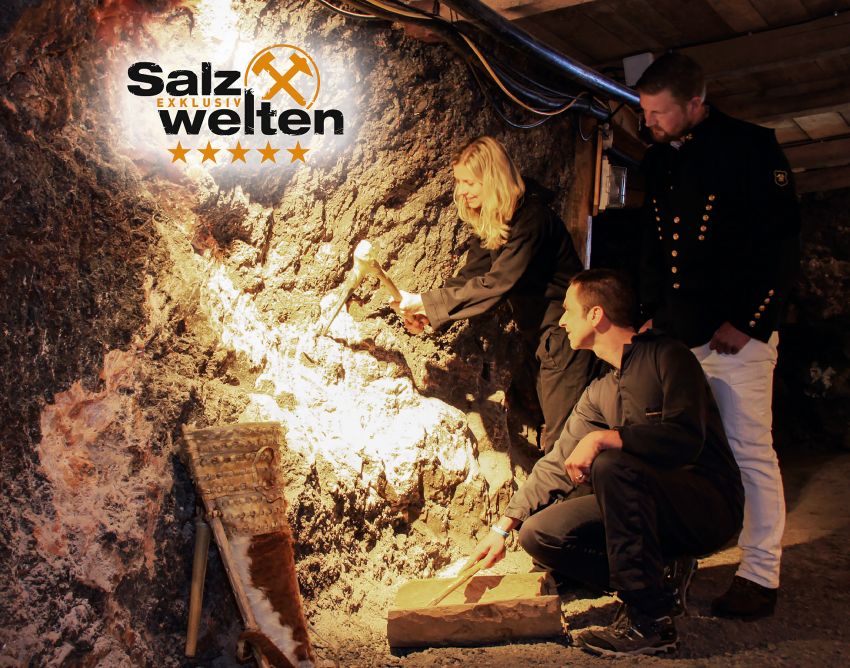 Private tours Hallstatt salt mine
Experience Hallstatt salt mine like no one else and immerse yourself in an exclusive experience. You determine for yourself where you would like to go and discover the unique stories of the salt mine together with your personal guide. Included is a VIP car parking space, your own private funicular ride, exclusively reserved for you, no waiting times, welcome drinks and a unique virtual reality experience in your own VIP lounge. For further information please call our reception +43 6136 8888 500.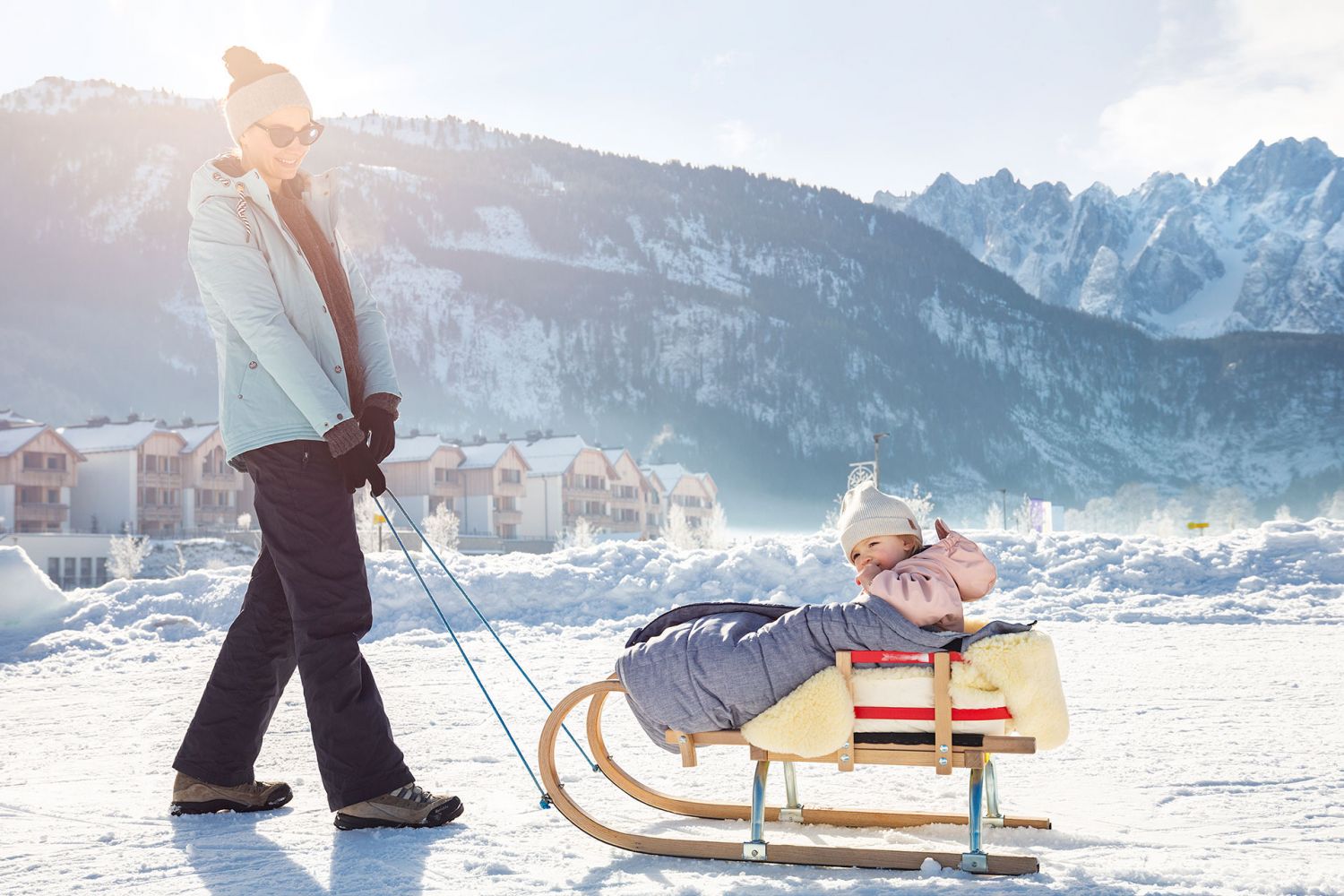 You don't have to just stick to skiing whilst on a ski holiday with children. If you're not into skiing, or if you enjoy zooming down mountains on a sledge, then we would highly recommend the one kilometre-long natural-toboggan run in Hintertal, Gosau. For great fun, go down on a sledge alone or in pairs. There's also the extraordinary 'torch tobogganing' event every Friday.