First-rate leisure activities at Austria's premier Kinderhotel
An overview of all the play, fun and relaxation zones available in our hotel
Our huge range of facilities for young and old alike is what makes us stand out as a family hotel. Our little mascots Godei, Smiley and Smileyne are real action lovers – come and take a peek into their world: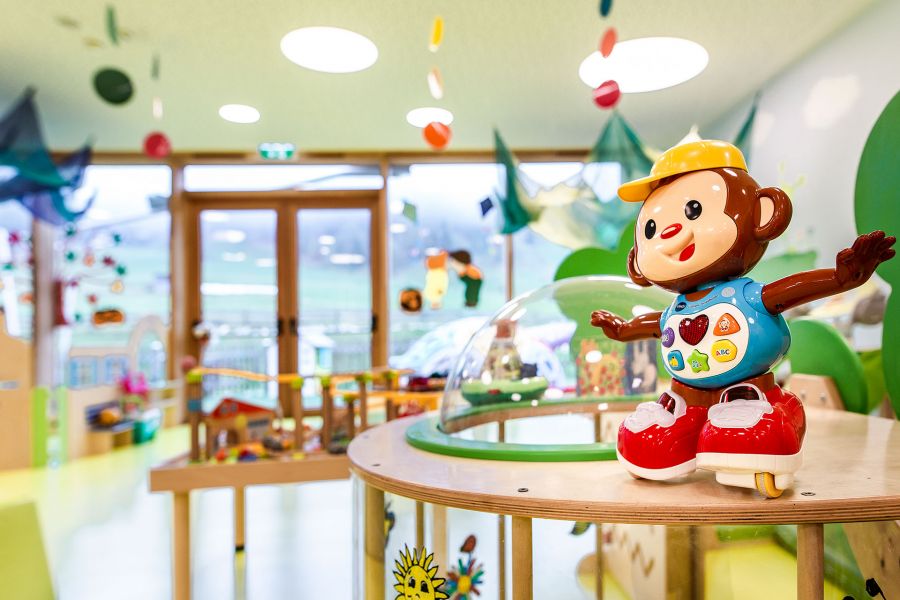 2,000 m² indoor play area
Younger guests will find plenty of space to burn off some energy in our soft play area that stretches over 2 floors, and our huge gymnasium. This provides space to run around and play games, or just to let off some steam and make as much noise as possible. The cinema shows entertaining films and the theatre is where we rehearse for our own performances, host talent contests and children's fashion shows. Children can also choose to speed around our go-kart track or show off their skills at our family bowling alley.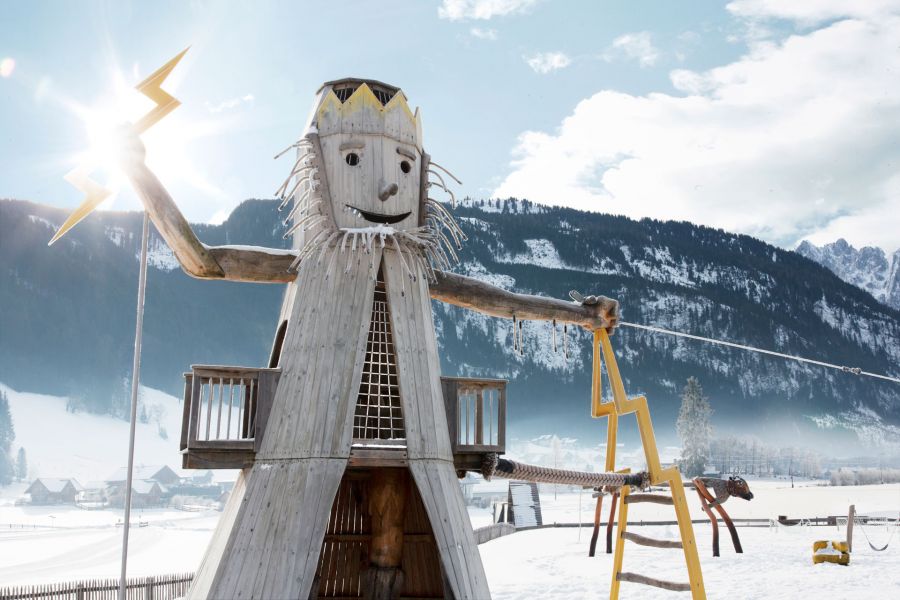 Outdoor play area in the hotel garden
Our adventure playground guarantees endless outdoor fun for kids and is perfect for climbing and playing in the sand. Kids can jump to their heart's content on the 17-metre-long bouncy castle and trampolines or take a few laps around the children's racetrack. The alpacas, mini ponies and goats all await visitors at the children's zoo, while parents can settle down and make themselves comfortable in our lounge area which boasts a wonderful view of the Gosaukamm.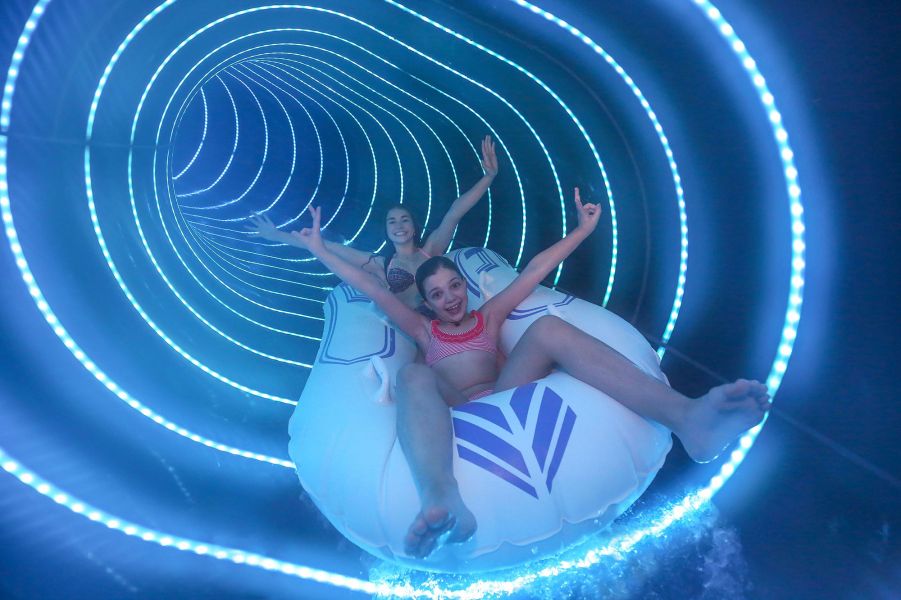 Bathing complex with many attractions
Our most popular attraction for children aged 7 and over has to be our water slide. Boasting brilliant lighting effects, it snakes its way down over 100 metres at high speeds. Several pools (including a family water play area) are available for swimming, splashing around or simply just enjoying a relaxing float. Parents can also relax in our sauna world or have the stresses of everyday life massaged away in the SPA.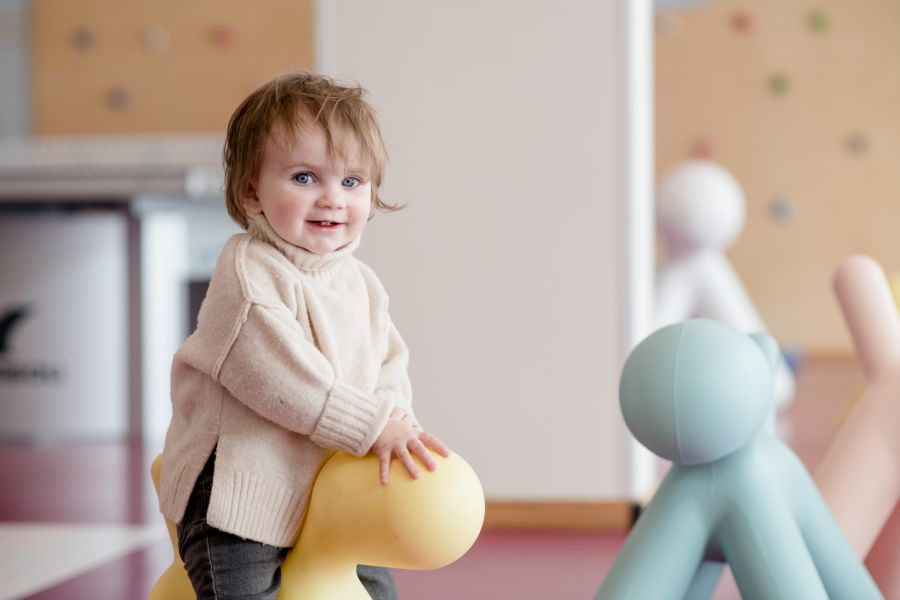 Professional baby and child care
We provide child care for children from as early as one week old. The range of excursions, crafts and games offered are designed to be age-appropriate and, wherever possible, based on the children's own interests. Children under 3 years of age must be accompanied by an adult on excursions.
Our 20+ childcare workers are on hand to take good care of your children 7 days / 90 hours a week, Sunday to Friday, from 8.00am to 9.00pm. Childcare is also available on Saturdays from 9.30am to 9.00pm, with the option of a supervised lunch and dinner.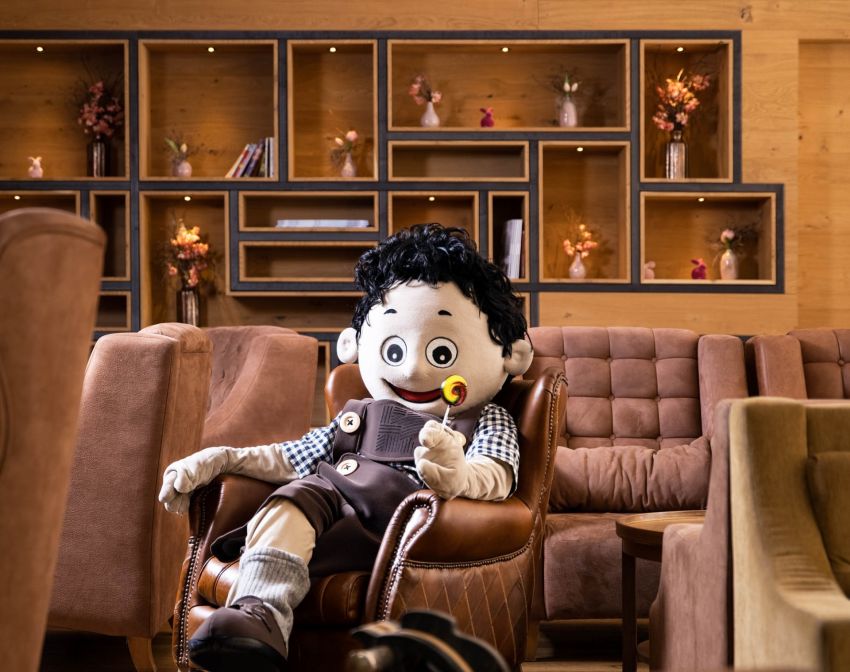 Godei, Luki, Liesl & Co.
Our little mascots Godei and his friends are real action lovers – come and take a peek into their world!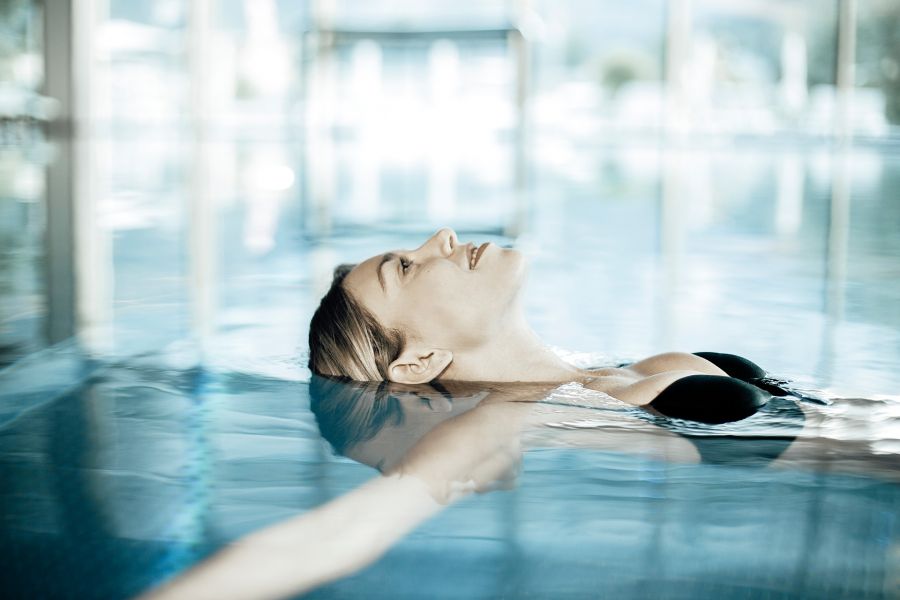 Rest and relaxation
On arrival at our wellness Kinderhotel, families can literally take a dive into a delightful world of well-being. Our wellness oasis offers relaxation and multi-sensory stimulation for all the family. As a 'hot' tip for enjoying wellness with children, we recommend the family bio sauna in the swimming pool.