Holiday in the Salzkammergut region
"We understand the important role your surroundings have, and we continuously work to create the perfect space for creativity and well-being for you and, more importantly, for your children. From the first step through our doors we want you to feel the magic that a family holiday can create."
Our family hotel (4-star superior) meets the highest aesthetic standards – it is in fact a quality we ensure is felt throughout Dachsteinkönig. This is why our Familux Resort family suites and chalet units are all designed with beautiful and calming natural materials, as well as many small, family-friendly details and accessories.
Family suites
All suites have a living room / bedroom for the parents, a separate children's room with a bunk bed, a small refrigerator, a Nespresso coffee machine and a tea station.
Chalets
Our chalets (single and double chalets) in the chalet village offer a lot of luxury for young and old(er) ones. Beautiful bedrooms and children's rooms, large bathrooms, a fireplace and your very own sauna – in the up to 157m² large chalets you will find the space to unwind and have fun for the whole family.
All suites and chalets are of course equipped with flat screen TVs, Bluetooth sounddocks and Nespresso machines and high-speed WiFi access.
We look forward to welcoming you and your family for your next vacation in Salzkammergut.
All-inclusive
Our themed buffets and live cooking stations have raised our all-inclusive family hotel catering to a totally new level. We use fresh, regional and seasonal products alongside select delicacies.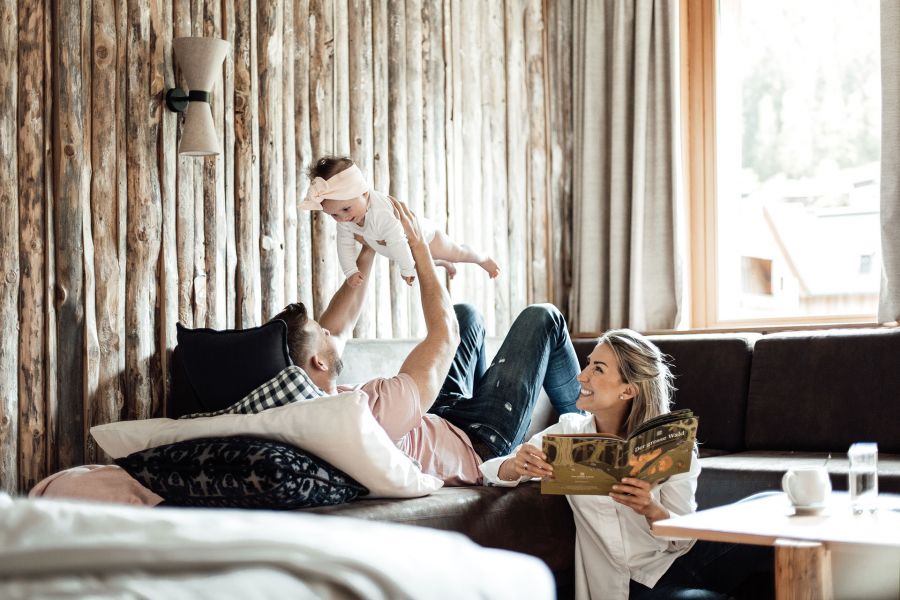 Pack lightly
We're more than happy to help you pack lightly. Many travel and practical needs can be loaned here at no extra charge such as a cot, a baby rocker, a buggy or reclining pram, a humidifier, a nappy pail and changing mat.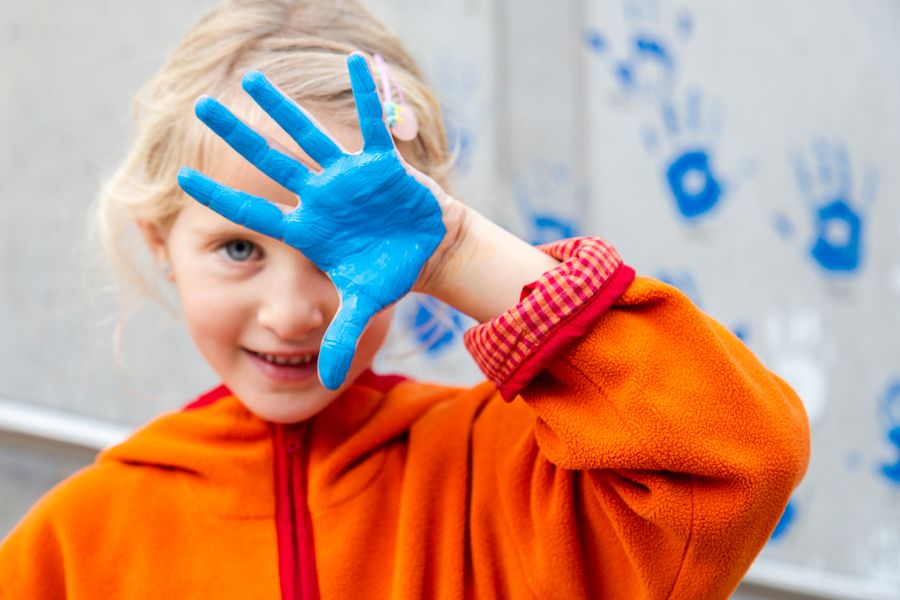 Top baby and child care
Attentive child care service in the baby, mini and teen club (from 7 days old to 16 years) guaranteed in our hotel by 20 child care workers, 13 hours/day and seven days a week. Playmates are guaranteed here!