…awaits you in our Kinderhotel sauna world. A Kinderhotel with sauna means more than just sweating and cooling off. It means every conceivable comfort exclusively for adults.
Rest and relaxation
Several relaxation zones allow you to get some rest between sauna visits, including water beds. A drinks station is available to keep guests hydrated.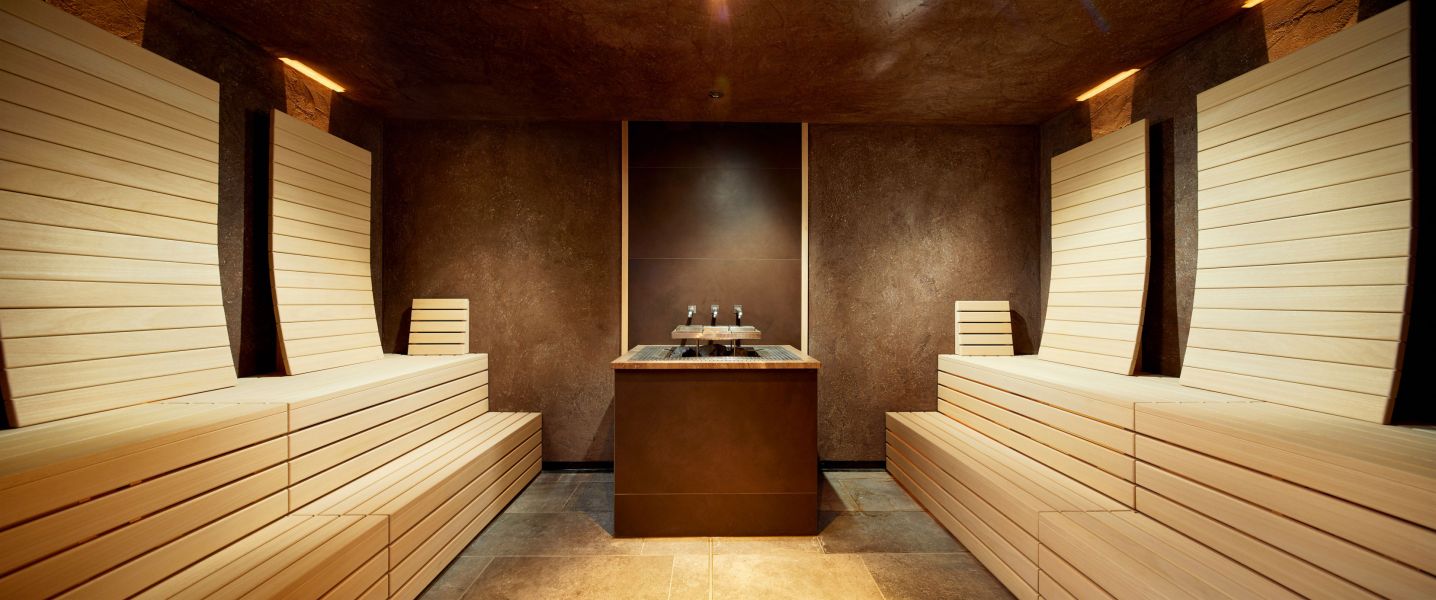 The sauna complex
In our sauna world, which is exclusively for adults (as of 16 years), offers relaxation in a clothing-free environement at our bio-sauna (60°C), at our herb- Sauna (55°C), as well as our Finnish Sauna (90°C) with a fantastic view to the Gosaukamm, and at our steam room. The beautiful sauna garden has an outdoor sauna invisible from the hotel complex and a relaxation zone.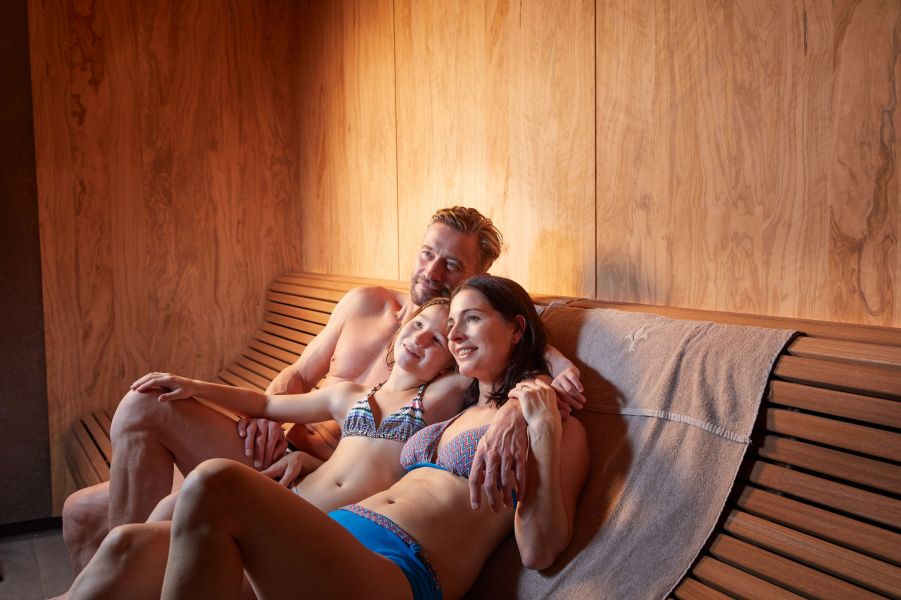 The family sauna
The family bio-sauna is located near the swimming pools. Here, parents and children can enjoy the warm pleasure of the sauna – with bathing clothes as well.