365 days of fun each year
Our season runs throughout the year
Quite simply, the doors to Godei's world of play, with all its attractions from the cinema and theatre to the family bowling alley, soft play areas, sports hall – even the go-kart track – are open to our younger guests all year round.
A wide range of additional activities are always on offer: regular events include shows, a magic school and Fred's Swim Academy. Our little mascots, Godei, Smiley and Smileyne, invite you to come and dance with them every day and will make the kids laugh with their legendary hip swings.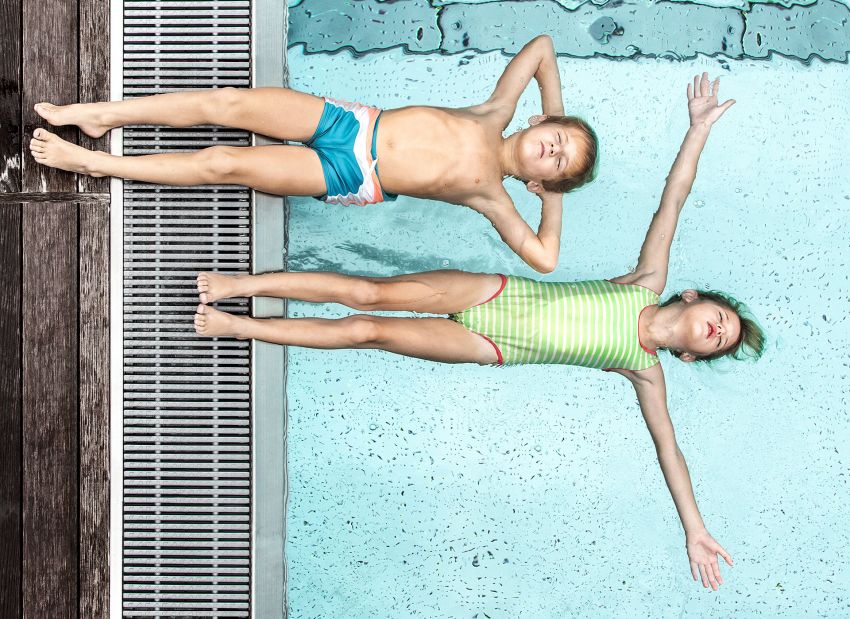 Fred's Swim Academy
Fred the frog and the children hotel's Smiley have been friends for many years. Fred's Swim Academy is one of Kinderhotels Europe's longest partners, with its 3-step learn-to-swim programme. Around 40 Kinderhotels teach swimming to children from 3 months' old including our Kinderhotel in Upper Austria. So don't be a frog – learn to swim on your Kinderhotel holiday!
From 08:00 to 12:00 Monday to Friday the youngest of the young ones are able to try swimming for the first time with our qualified swimming instructors. Therefore, a section of our large pool is reserved for these classes.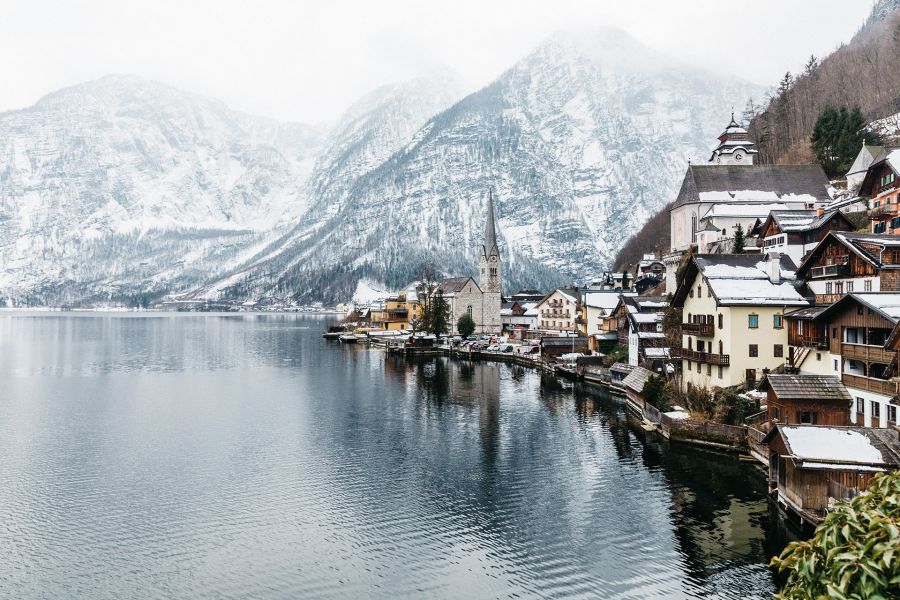 All year round excursion tips with children
Hallstatt Museum
This interactive museum uses films and activity stations to narrate the history of Hallstatt.
Gapp Stone Grinding
Gapp Stone Grinding is the only stone and marble turnery in Austria. For generations, the turnery has been owned by the Gapp family who work with stones, such as Dachstein marble, from across the region.
Bad Goisern Fossil and mineral exhibition
Every Wednesday from 4.00pm to 6.00pm you can see the largest complete ammonite in the eastern Alps. The exhibition also displays a thumb-sized meteorite found in Algeria. Helmut Gamsjäger, Untersee 105, 4822 Bad Goisern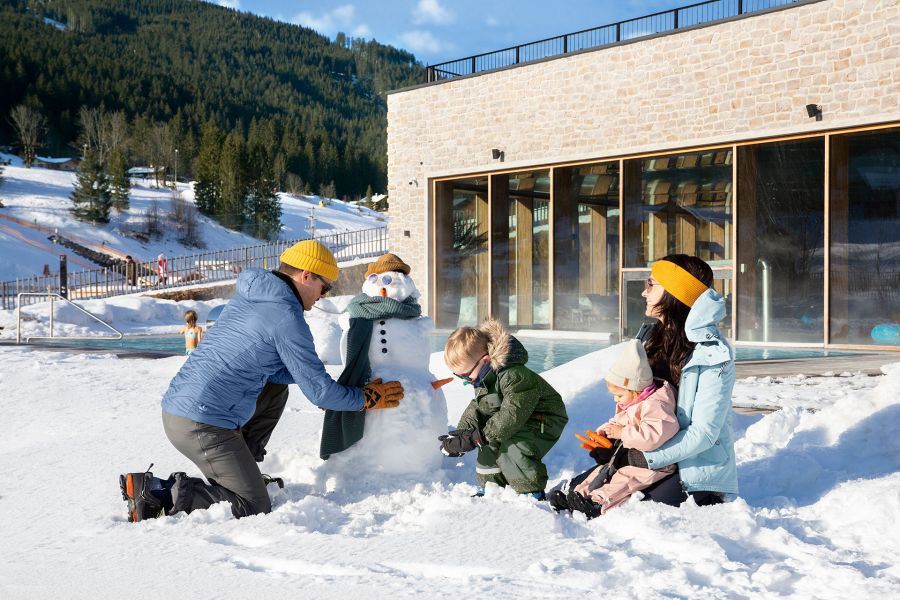 Skiing holidays for families
For very young children interested in skiing, we host a ski school on a beginner's slope in our hotel garden for children from 2½ years old.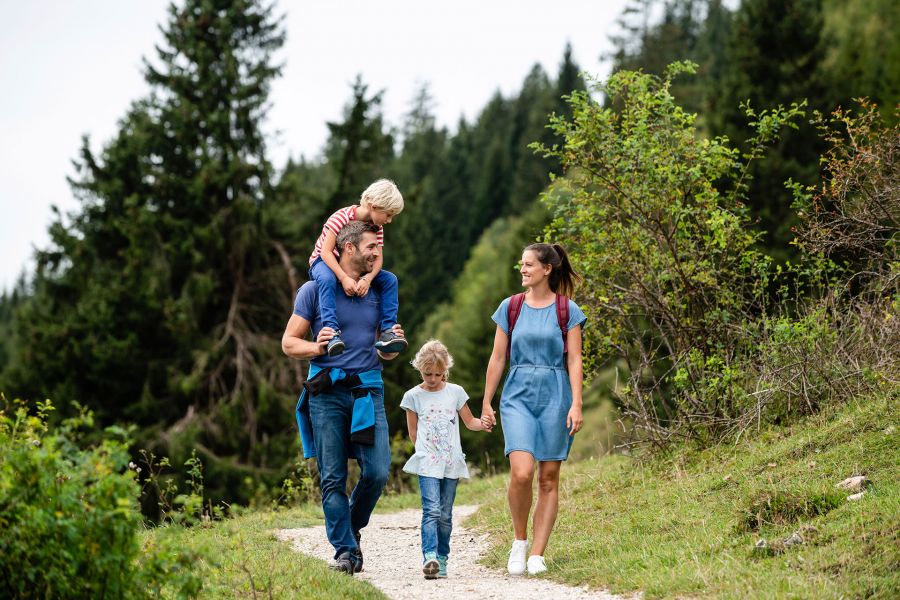 Family summer
The Gosau family hotel in summer: Hear the call of the Austrian mountains in summer. Our Tips for trips with children