A family holiday to suit you
Parents are allowed to take a break with us
Our hotel provides 13 hours of baby and child care services daily so parents can enjoy a bit of time to themselves – something that is often missing from the normal routine. Family holidays in a luxurious atmosphere with a terrific variety of leisure and relaxation opportunities are not something you find very often, but do come as standard at our Upper Austria Kinderhotel.
And for those who like a bit of fresh air, we offer guided walks, rafting, canyoning and Segway tours alongside our parents' activity programme for family holidays with young children. From action to relaxation, anything is possible on this all-inclusive family holiday thanks to our huge range of baby and childcare services.
"Our Kinderhotel bridges the gap between providing luxury and providing for young children."
Ernst Mayer, hotel owner
We are one of the first hotels in the world to offer our guests an interactive virtual reality gaming experience. Simply put on the VR glasses, hand controllers and dive, alone or in pairs, into another dimension. Creative experiences, knowledge games, sports and an abundance of other games that will expand the boundaries of reality. A unique experience for evenings, or for less than optimal weather days. For up to 4 players at a time, with systems from HTC Vive Pro and Oculus Go.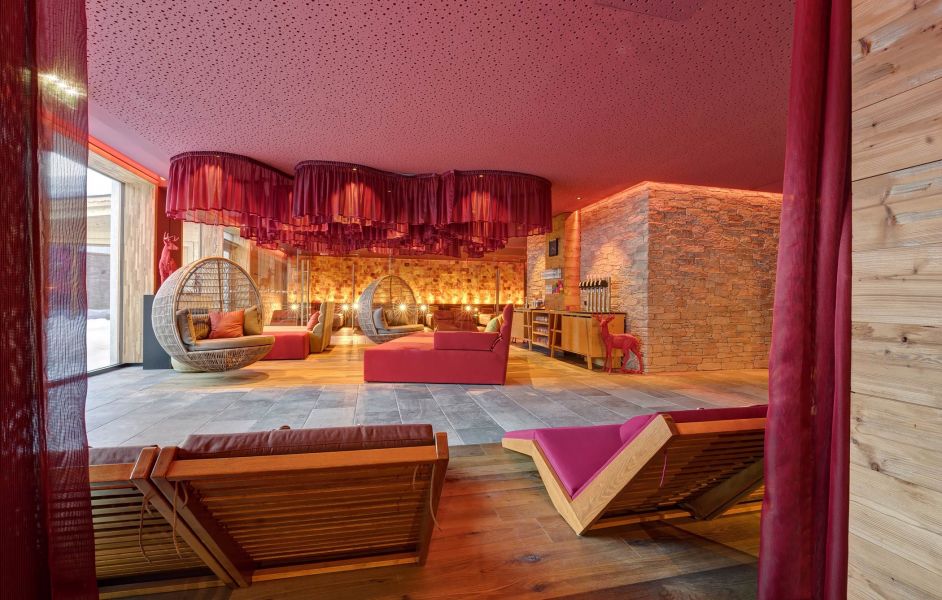 Wellness and sports for parent-and-child holidays
'Adults only' is the rule in our wellness and sauna complex. 11 treatment rooms (including 2 double rooms for couples) are available in the SPA, and various saunas offer you time to relax at a pleasant temperature. Go on, spoil yourself. You deserve it! Guided hikes, ski trips, fitness and golf nicely round off the range of offers available to parents.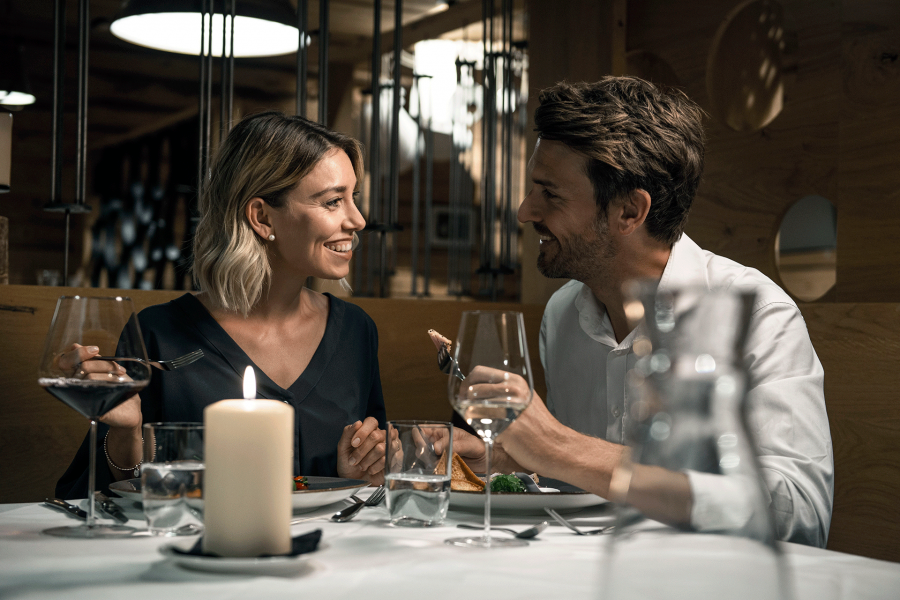 Culinary highlights
Head chef Roland Rangger goes all out to create true delicacies for your enjoyment, and our sommeliers have the perfect wine to go with your food. There is no need to compromise on parent-and-child holidays. Staying with us ensures both fun for children and relaxation for parents.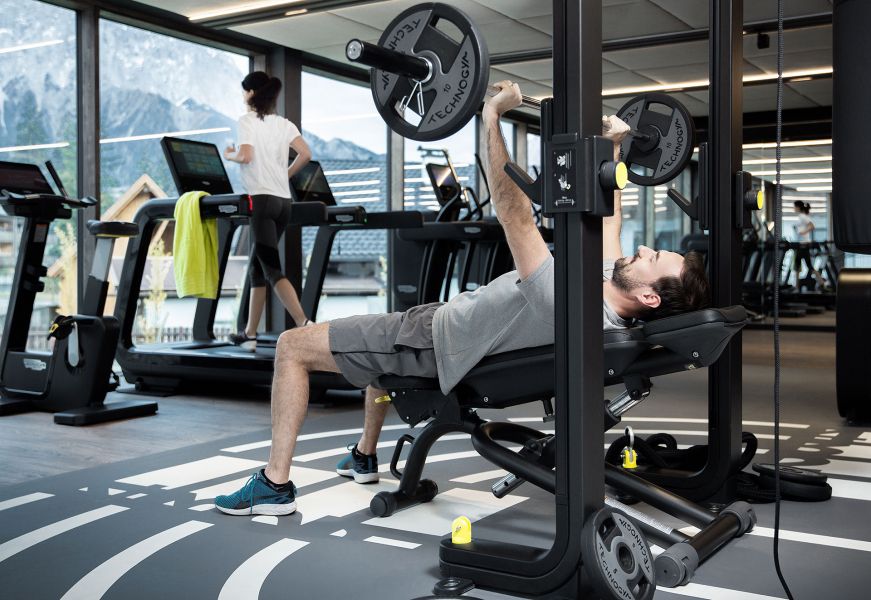 Active parents programme
What parents want often comes last when going on holiday with young children. Come along with your children and stay with us at the Dachsteinkönig Hotel. You're guaranteed a wonderful time, and you can look forward to the following:
TRX training, boxing, yoga, workouts in our Active Studio, circuit training, indulging yourself in the sauna complex, weekly wine tasting at a large rustic oak table, golf taster sessions at the indoor golf range and much more