Family happiness in Upper Austria
What all-inclusive family holidays mean to us
In addition to adventure-packed daily activities for the whole family, varied facilities in and around the resort, great excursion opportunities in the beautiful Salzkammergut region, close proximity to the nearest mountain railway, food and drink that everyone enjoys, non-alcoholic drinks from the beverage fountain around the clock, and parent-child spa offers, our top priority is:
Looking after your children
Karin Berger Corinna Spielbüchler and Szilvi Rádai, who manage the kids' club together with around 25 carers, agree completely:
"We want to give children that happy glow, to plan the best time of the year with them, be friends and experience their development together with them – giving the parents time to relax, without any worries, because they know their children are in the best possible hands with us."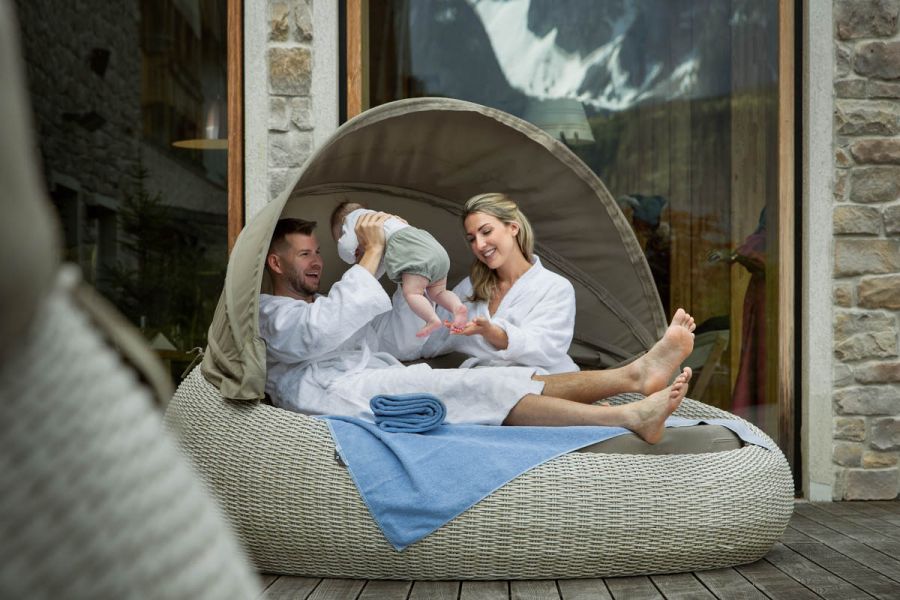 Holidays with a baby
Baby care, from one week to 1 year old
Baby's first holiday is exciting, but can also be exhausting. With us in the Dachsteinkönig, you can arrive completely relaxed, without worrying about whether you have forgotten something or whether you'll even be able to enjoy your holiday at all.
All the baby equipment you might need, including baby monitors, is available for you to borrow in the hotel. Our kitchen team will be happy to prepare fresh baby purees on request, or you can put together your own children's menu in the Hipp baby food corner. Emergency nappies are also available.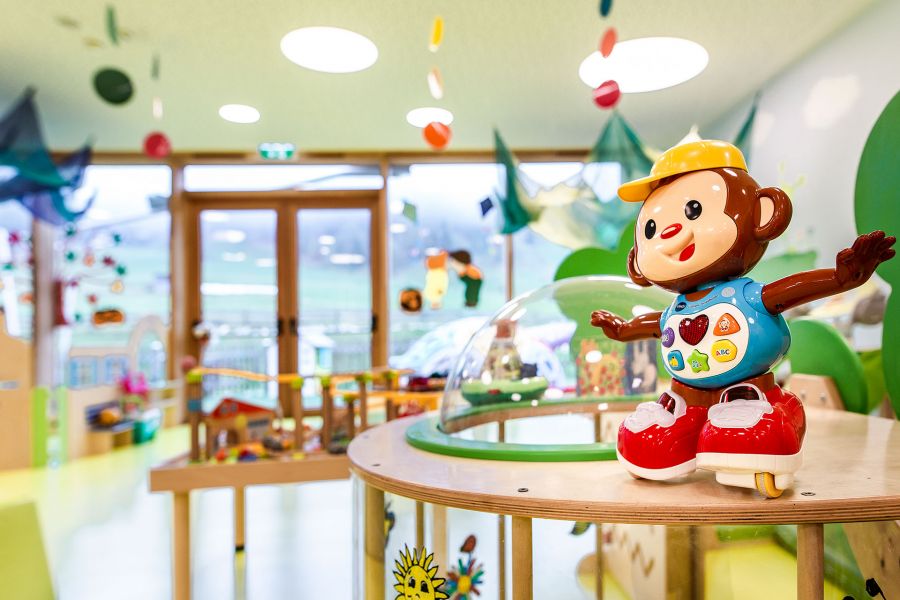 Toddler Club
Toddler care from 1 to 2 years old
Plenty of time for crawling around and play, for 13 hours per day (mo -fr from 8:30 to 21:30, sa from 09:30 to 21:30) our Kids Coaches look after your children in our Toddler Club.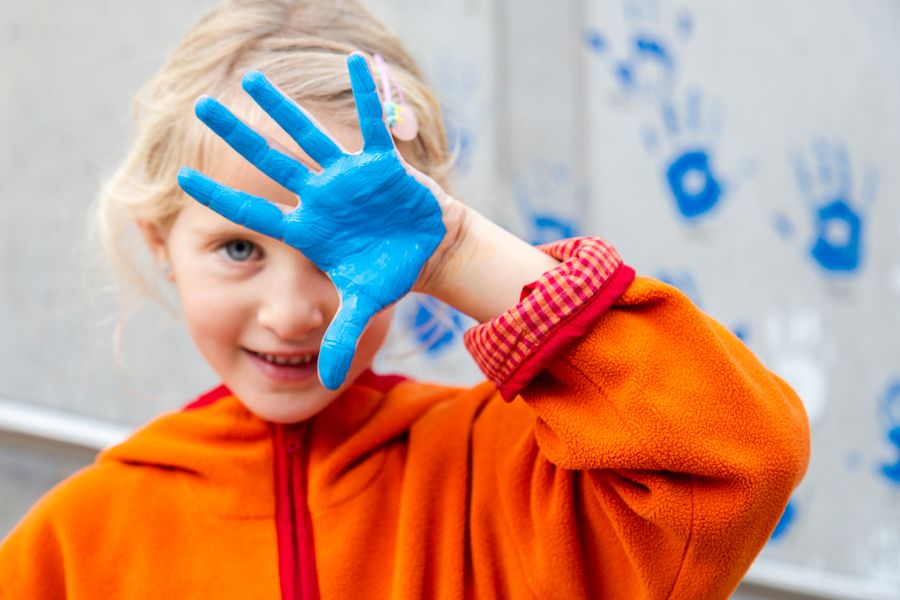 Mini Club
Childcare from 3 to 5 years
At the Kinderhotel Dachsteinkönig, holidays are child's play for the whole family. While the indoor playground and the outdoor play park invite parents and children to explore together, the children's club runs daily from 08:00 to 21:00 (from 09:30 on Saturdays) courtesy of the caring team at the Dachsteinkönig, Godei & Co.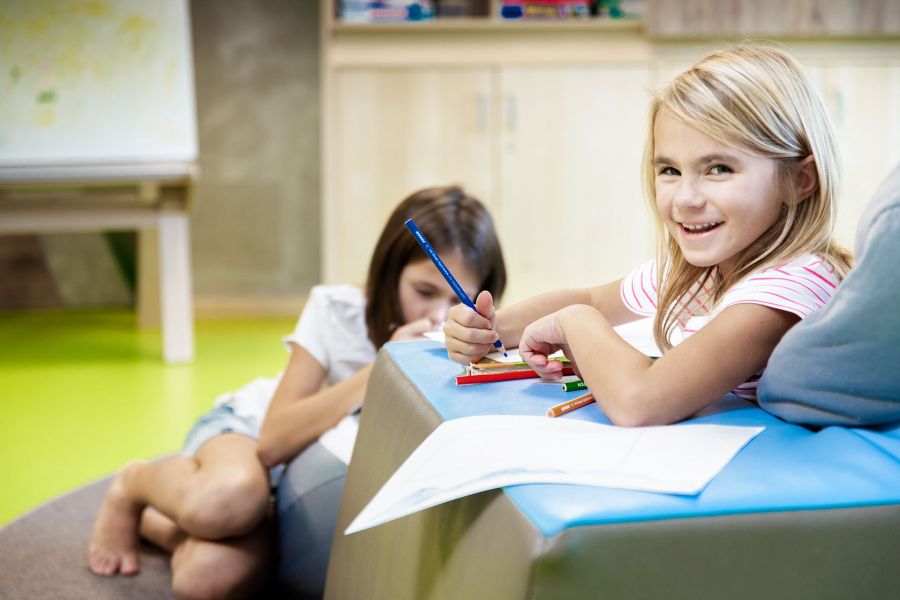 Godei Club
Childcare from 6 to 9,9 years
Excitement and action await children aged 6-10 years in the Adventure Club. New friends are easy to find during crafts, action, adventure and fun.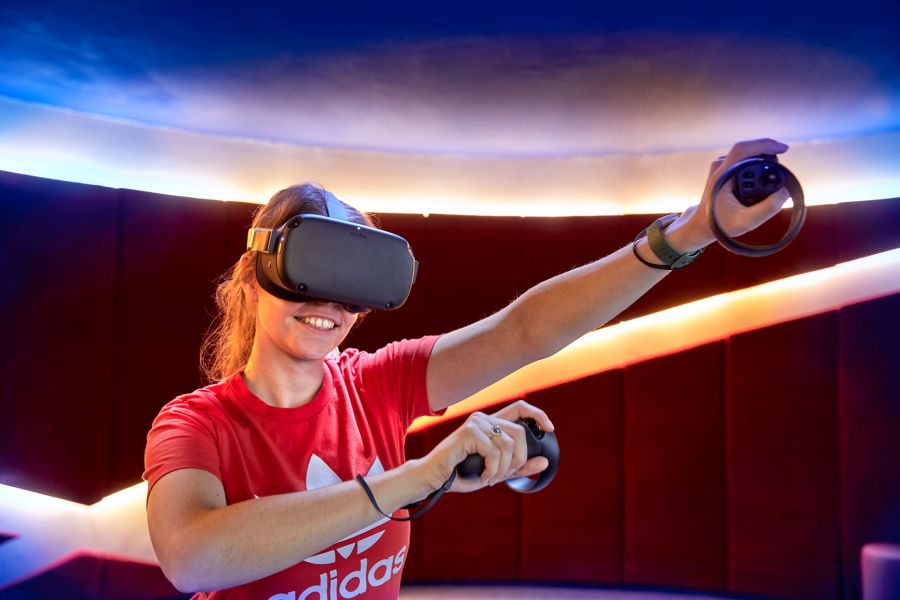 Holidays with teenagers
From a certain age (from 10 years), holidays with parents and younger siblings become pretty lame. Not at the Dachsteinkönig. Teenagers have a "parent-free room" at their disposal, and plenty of entertainment, indoors and outdoors.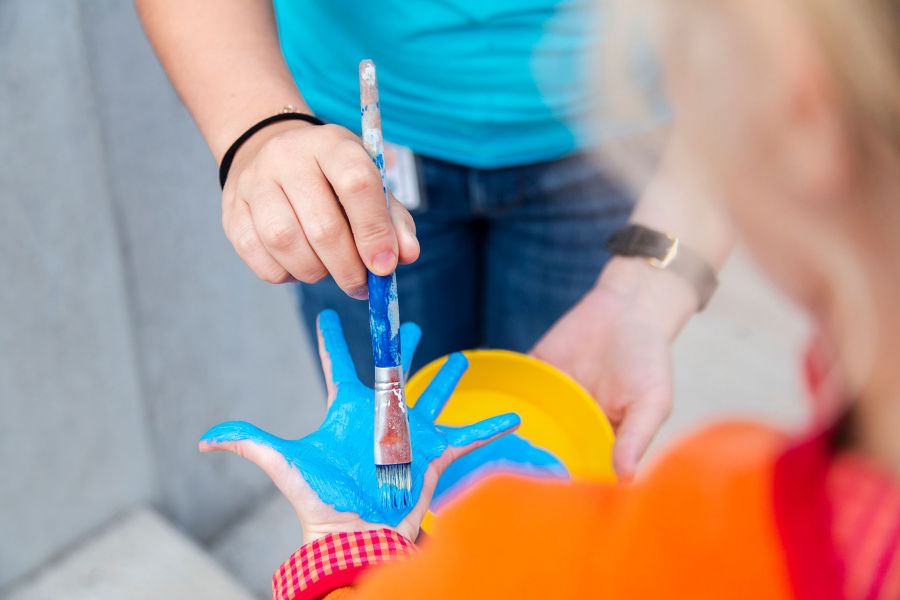 For everyone
A total of 25 members of staff look after your little ones, stimulate them with play and creativity and know a huge range of tricks to make sure each day is the best day of the holiday. Our various indoor and outdoor play areas and swimming complex with tyre water slide, various pools and plenty of opportunities to splash around ensure variety.