Unique. Special. Legendary.
Dachsteinkönig Familux Resort
Welcome to family holiday 2.0 in Europe's most innovative family resort
At the foot of the Dachstein mountain in the UNESCO World Heritage Region Salzkammergut, our resort carefully combines a child-friendly environment with furnishings that are both sophisticated in design and contemporary, while remaining tastefully casual. Built off of many years of experience in 2016, our extensive resort is complete with state-of-the-art family suites and chalets. Our resort facilitates space and time for shared experiences and relaxation for the whole family, including your 7-day-old bundle of joy or your bold and engaging teen.
If you just feel like kicking back, you can do so in our extensive wellness and sauna area while your kids are carefully looked after by our 25 well-trained kid coaches. In the evening, you'll feel reborn and ready to indulge in our gourmet cuisine, along with the accompaniment of an exquisite wine selection from our in-house wine bar.
The 2,000 m² indoor play area houses a cinema, go-kart track, sports hall, and so much more for a full day of chaperoned fun. You can even climb anywhere at any time in our virtual reality room. The variety of visually alluring pool landscapes, along with a futuristically illuminated 100-meter long water slide, are a few of the wet highlights, allowing for a splash at every corner.
Since skiing is paramount in this region, skiers will be able to explore Dachstein West, the largest ski area in Upper Austria, and it's at the front door of the Dachsteinkönig resort. Thanks to our warm-hearted employees and excellent customer service, everyone feels like royalty, the Dachstein way.
For a healthy tomorrow
Unfortunately, our resort is currently closed… But we look ahead confidently and look forward to the reopening, relaxed parents and happy children's laughter!


How safe is my Dachsteinkönig Familux Resort holiday?
We ensure that all COVID-19 measures are followed properly, and are always kept up to date according to the latest regulations. Even though the implemented measures represent a difficult and costly challenge for us, personnel and logistics wise, we are happy to do so to ensure that you have both a wonderful and safe holiday with us. We are happy to prepare a tailor-made offer for you; confirmed prices and bookings remain valid. You can find our modified cancellation conditions with free cancellation options here:
More information
Our Highlights & advantages
All you need for your holidays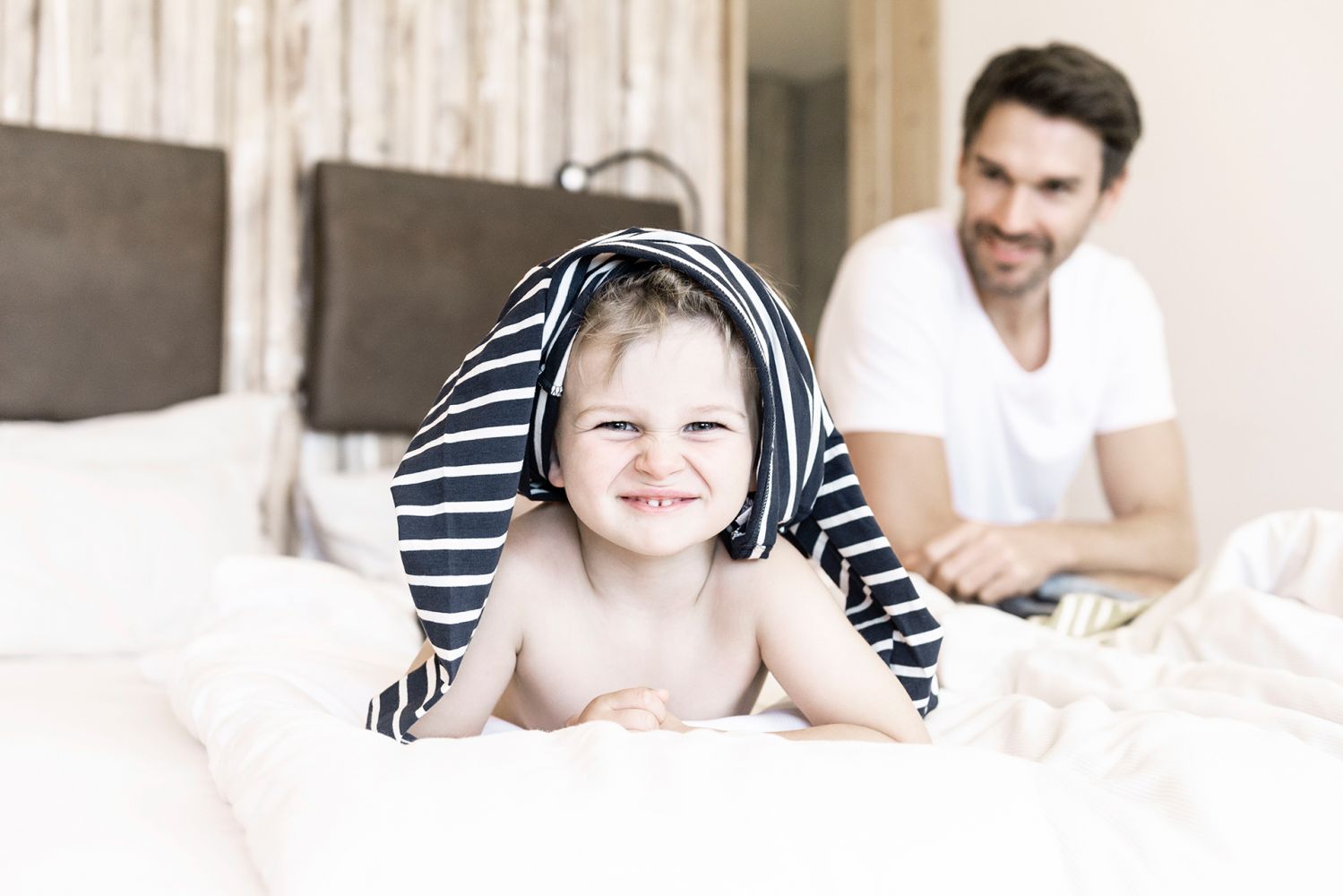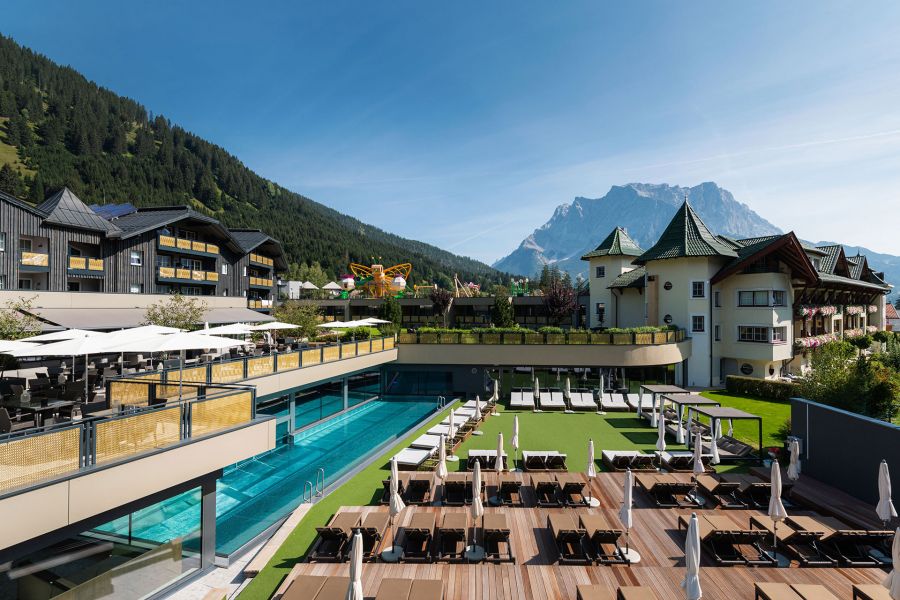 Alpenrose Familux Resort
The Alpenrose Familux Resort on the sunny side of the Zugspitze is the perfect place for a family holiday. You and your loved ones cannot fail to be impressed by its unique blend of adventure, wellness and family facilities. As one of the best first-class Kinderhotels in Austria, we offer everything you need for a holiday with babies, children and teenagers: huge play areas, children's activity programmes and wellness facilities. The Tiroler Zugspitz Arena is an ideal holiday destination for hikers and bikers in summer, and skiers, snowboarders and cross-country skiers in winter.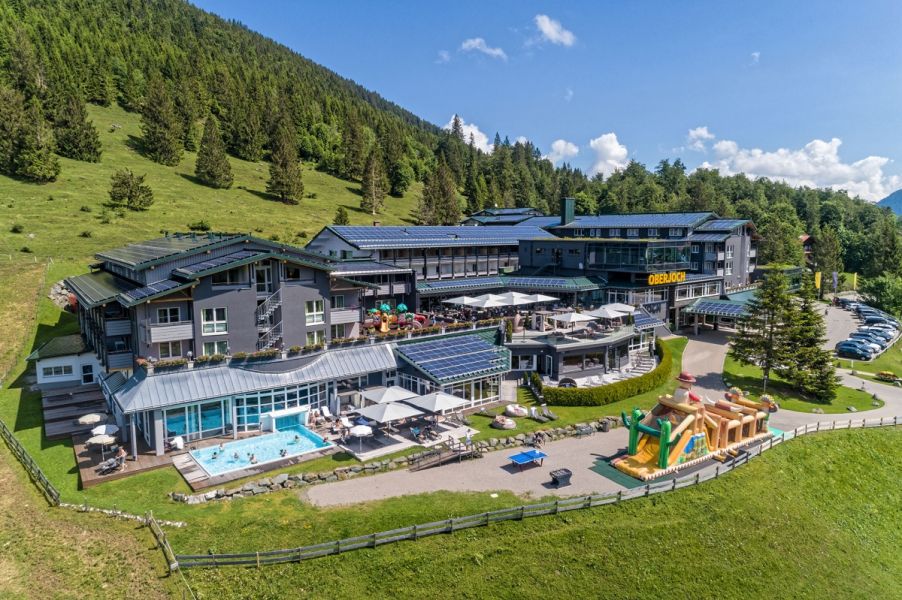 Oberjoch Familux Resort
Booking your family holiday with us means not having to make compromises or worrying about whether everything you need will be available in one place. We are one of the leading Kinderhotels in Germany and know exactly how to care for our guests, from young babies to more grown up children. Our family hotel in the Allgäu region gives parents the space they sometimes need, even when on holiday, for example, to pursue interests and activities that they don't usually have time for in everyday life.
Familux Resorts
Dachsteinkönig is part of Familux Resorts, the world's first and only premium resort brand catering to families with children only.
FAMILUX.COM
Stay up to date & subscribe to our newsletter